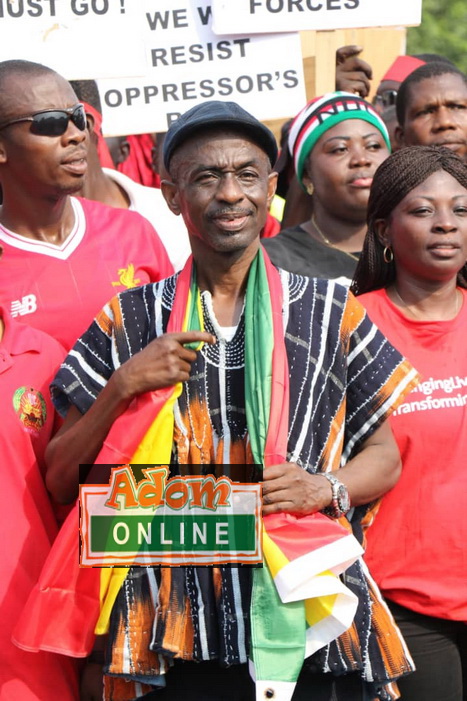 General Secretary of the opposition National Democratic Congress (NDC), Johnson Asiedu Nketia, has described the Commission of Inquiry tasked by the presidency to investigate the violence that occurred at the Ayawaso West Wuogon by-election as fake.
"The government is not in the mood to find the perpetrators of this dastardly act. The Commission established by government is fake and therefore should not be taken seriously," he told Joy News during 'Aagbe Wo' demo in Accra.
READ ALSO: 2019 BECE rescheduled; Exams now slated for June 10 to 14
Mr Nketiah's comments follow Vice President, Dr Mahamudu Bawumia's announcement that the government had set up a Commission of Inquiry to probe circumstances that led to the violence that occurred during the Ayawaso West Wuogon by-election.
Former Commissioner at the Commission on Human Rights and Administrative Justice, Justice Emile Short has been appointed as Chairperson of the Commission while former Dean of the Faculty of Law of GIMPA and private legal practitioner, Mr Ernest Kofi Abotsi has been appointed as Secretary to the Commission.
Henrietta Mensah Bonsu and Patrick K. Acheampong have also been appointed as members of the Commission.
READ ALSO: PHOTOS: Political violence: Opposition parties join forces for 'Aagbe Wo' demo
The setting up of the commission followed the shooting incident that occurred at a polling centre at La Bawaleshie in the Ayawaso West Wuogon Constituency by-election where at least 13 persons sustained injuries.
But General Mosquito as he is popularly called said there is a procedure for the setting up of a Commission of Inquiry, which procedure has not been followed by government, thus it is flawed.
READ ALSO: Audio: Lydia Alhassan breaks silence on 'bloody widow' placards
To him, such an important committee cannot be established by just issuing a statement.
"It [the commission] is supposed to go through certain processes for parliament to accept it before it can be accepted. The president has not issued any constitutional instruments which will even take 21 days before it is approved. It's defective and not properly constituted," he said.