Winner of Miss Maliaka 2017, Pearl Nyarko Mensah, has made a donation to the Awaa Waa Autism Care and Training Centre in Hatso, Accra, to support children suffering from the neurological disorder.
The Ambassador for autism awareness drive, backed by her team of volunteers, also spent time with the children at the Autism Centre on May 24, 2017 as part of her project to tell Ghanaians how lovely it is to be with autism children.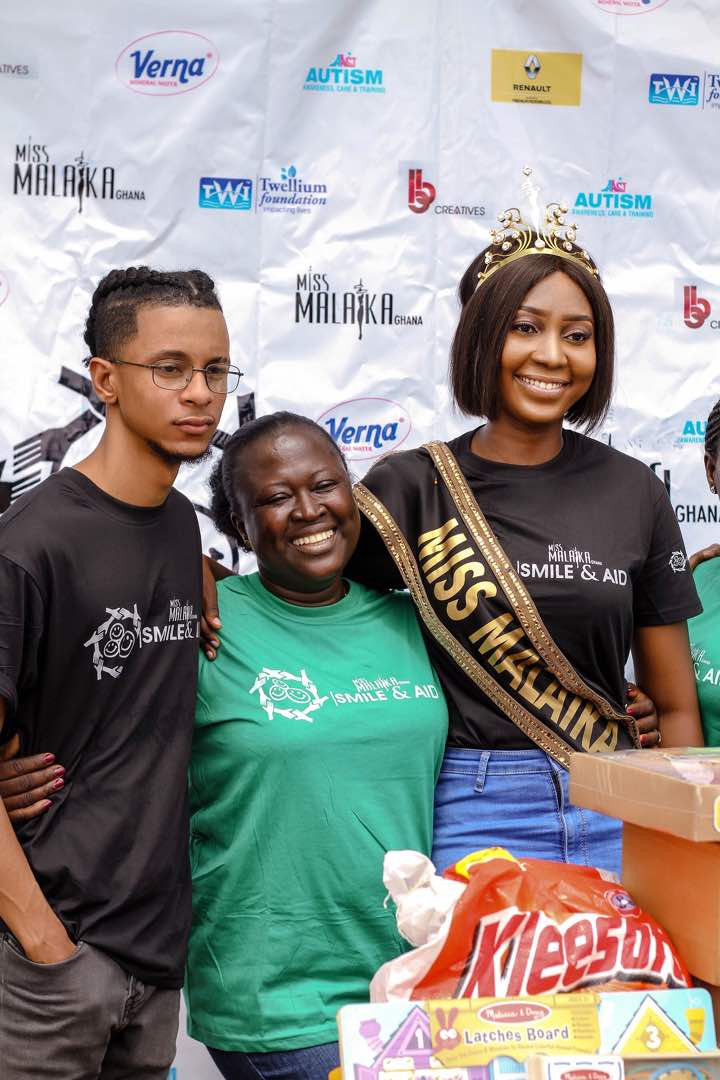 The beauty queen said the motivation for her donation is underscored by her desire to make people suffering from Autism feel loved.
According to her, many people feel bad living with people with autism because some believe people with autism are cursed thereby stigmatising them.
Pearl Nyarko Mensah told Adom News Reporter Kofi Nkansah that, she once worked with a person with autism during her National Service and since then she has gotten addicted to mingling with them.
Smile and Aid, as the name suggests for her project, is 'love for autism'. It is an NGO seeking to raise autism awareness in Ghana, help people to embrace autism as well as empower children living with autism.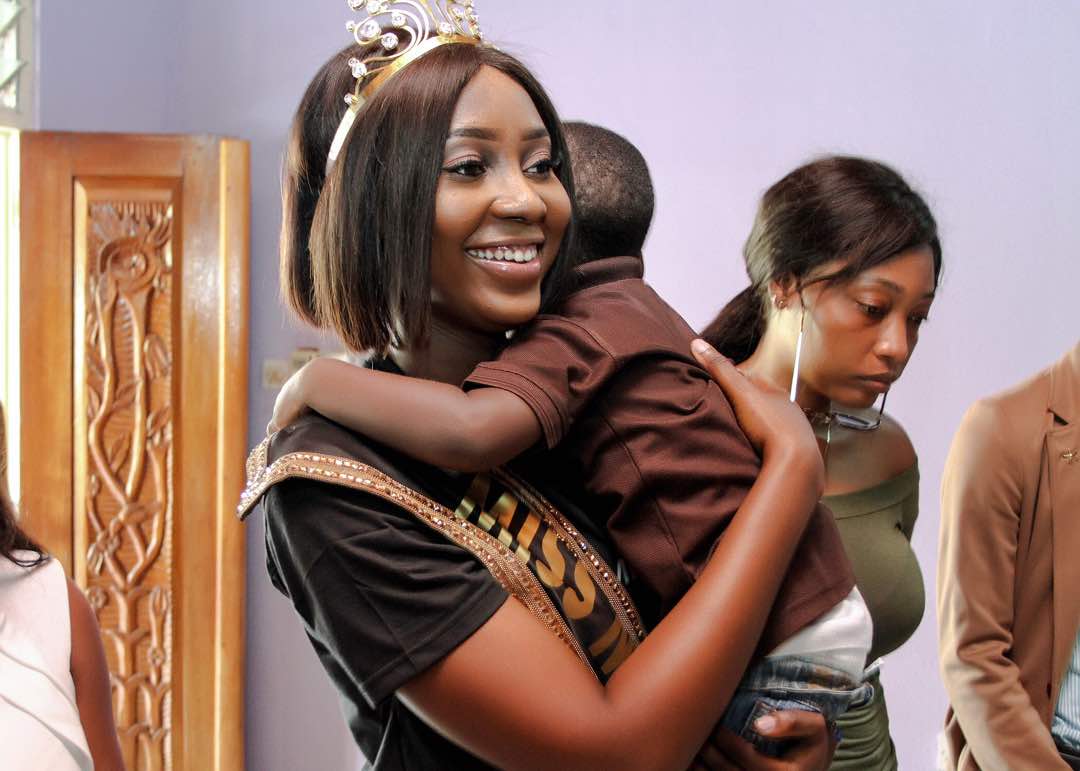 The Award winner said the beads she wears were made by Nana Yaa, a 15-year-old girl living with autism who is also enrolled at the centre.
She said her motivation to donate boxes of Verna Mineral water and Twellium Ghana, Therapy toys such Velcro Board with matching Wooden Letters and Alphabets, latch board, Sandwich set, vegetable set, fruit knob game, a polytank, toiletries and disinfectants to the Awaa Waa Autism Awareness Care and Training Centre, was to show her love and support to these children", she said
Pearl Nyarko said before her donation, she visited Autism Awareness Care and Training Centre in Kokomemle where she also donated gifts and educated Ghanaians on autism.
She pleaded with some individuals, Philanthropists and other NGO's for support so that she can carry the education a bit further.
She was grateful to Renault, Verna Mineral Water, Twellium Ghana, and BB Creative's for supporting the donation exercise.
"We want to raise awareness about autism and allocate funds to address all the unanswered questions about the sickness".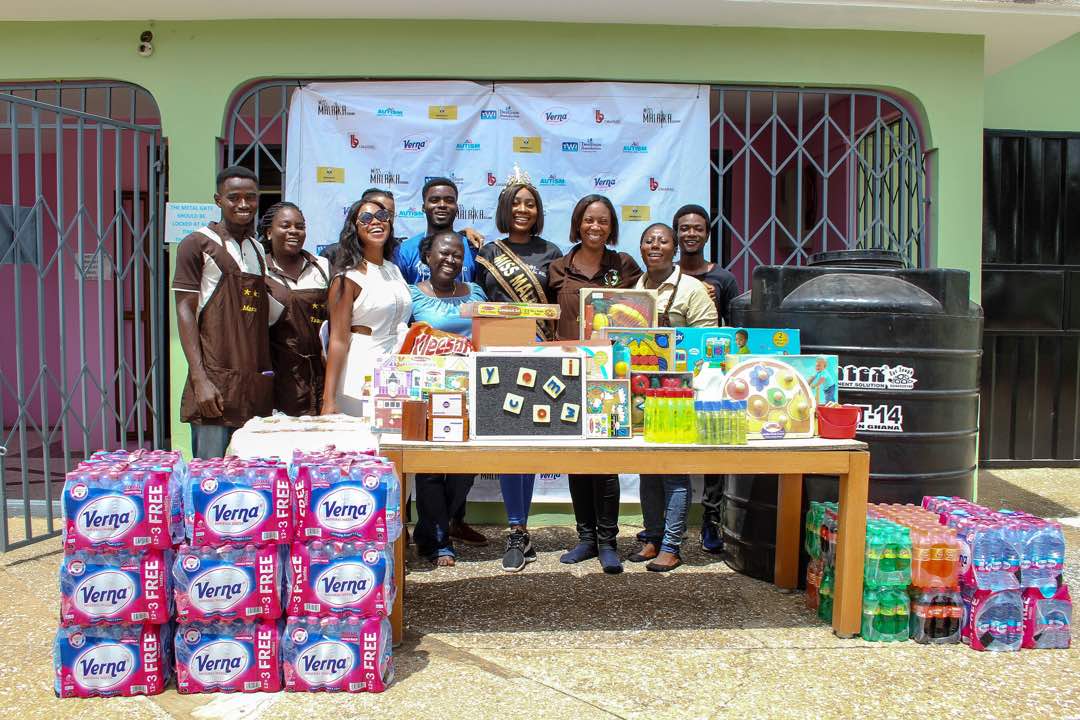 "People living with autism also have the right to be happy, loved and supported just as others. We need to let people know that autism is not a disability but a different ability", she said.
Meanwhile, the Centre Coordinator for Awaa Waa Autism School Centre at Hatso, Mary Kufuor, who is a parent of Nana Yaa, the autism child who made the beads for Miss Malaika 2017 called on parents to send their children to autism schools immediately they see delay in their speech or reactions.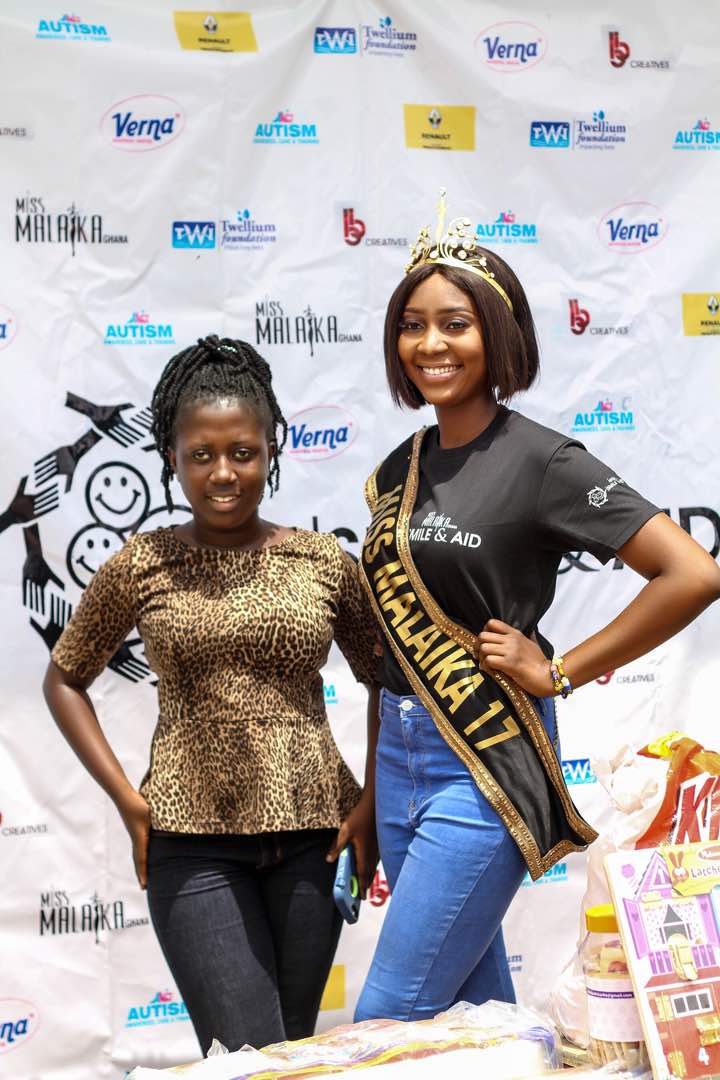 She said people in her community maltreated her due to her autistic child because they believe she was either a witch or bewitched by family members.
The centre coordinator pleaded with society to accept autistic people or children because autism is not contagious as some people speculate.
She also thanked Pearl for supporting them and fighting for autistic children.