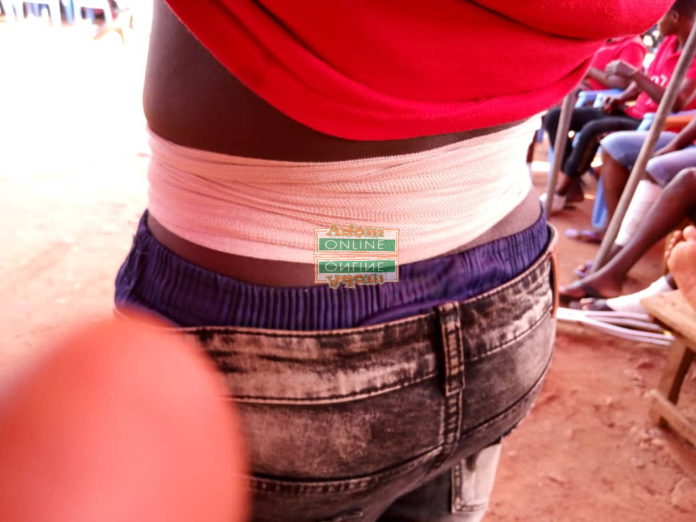 A 41-year-old man has narrated how a bullet he received in the waist during a protest by residents of Odumase-Krobo against Power Distribution Service (PDS) has incapacitated him.
Kotey Tetteh was part of a group of Krobo residents who were demonstrating over a mass disconnection exercise that had left the town in darkness for months.
As they marched together with chiefs of the town to the Municipal office to lodge a protest, Mr Kotey said they came face-to-face with armed police officers who shot into the crowd to hit him in the waist, living him bedridden and robbed him of happiness since the 17th of July this year.
Narrating his ordeal in an interview on Adom FM's morning show Dwaso Nsem Monday, Kotey said aside from him not being able to cater for his children's school fees, he is unable to sleep at night due to excruciating pains.
READ ALSO
He said in spite of undergoing a surgical operation, he is unable to walk, a situation he says has affected his economic, social and family lives.
Kotey said he has had to live on painkillers to give him some respite from his pain, a respite that is short-lived, mostly.
The Krobo residents in May this year, clashed with the police during a mass disconnection exercise by PDS insisting that bills charged them by the now-defunct power company, PDS, were outrageous and demanded the power company investigates the cause of the sudden rise.
However, the clash saw several people injured and hospitalised, as live bullets allegedly fired by the police killed 24-year-old Thomas Partey instantly while injuring several others including Kotey Isaac.