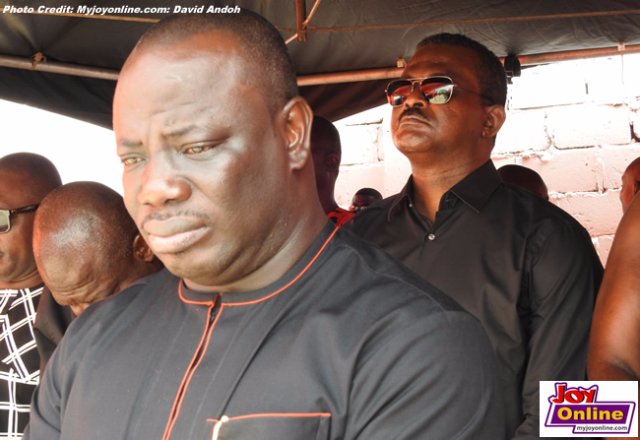 The quest by a Member of Parliament (MP) to keep his constituents alive when they get bitten by snakes is draining him of his meagre resources.
The MP, Mathew Nyindam, who represents the people of Kpandai in the Northern region, has told Adom FM's Dwaso Nsem host, Captain Smart that spends most of his common fund paying debt accrued from the treatment of snake bites at the ECG hospital in his constituency.
READ ALSO: IMANI takes on Health Minister over 'ineffective anti-snake serum' report
The distraught MP said the situation has become murkier due to the lack of the serum in the area.
He disclosed that most of his constituents die of snakebites due to the lack of or ineffective anti-snake serum at the health facility.
Kpandai, according to the MP is made up of residents who are largely farmers and shea nut pickers thus virtually report daily of snakebites in their line of work.
READ ALSO: I will lead a boycott of 2020 elections if… Opuni-Frimpong warns [Audio]
However, the Kpandai MP said because many snakebite victims are poor farmers, they are unable to buy the ASVs which cost GH₵300 or more, thereby, making them die from the bites.
"In this modern times, why should someone die of a snake bite," he queried.
Left with no option, Hon. Nyindam said he has decided to bear the cost of the anti-snake serum of any constituent beaten by a snake, a situation he said has left him in debt.
READ ALSO: Tears flow at Adom Bible Quiz
"I owe the ECG Hospital in my constituency GH₵1,500 because I have decided to save lives but the anti-snake serum is not even available. Sometimes, it hurts but we can't do anything about it," he bemoaned.