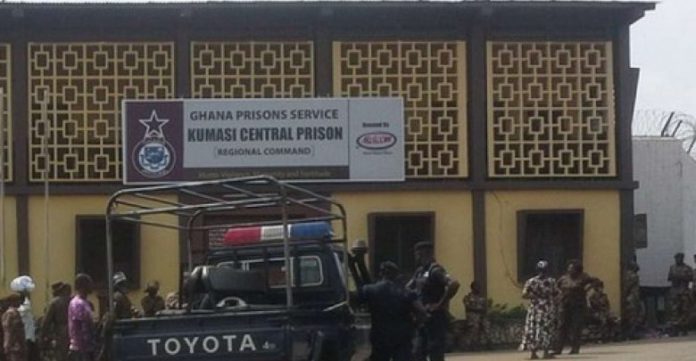 The Ghana Prisons Service has rubbished claims by the minority in parliament that the service is secretly recruiting some personnel into the service without recourse to laid-down procedures.
According to the Public Relations Officer of the Service, Superintendent Courage Atsem, although the service is working on a badge of recruits, the current trainees are from an earlier training programme.
ALSO READ: Audio: GFA vice presidential race: Kweku Baako names preferred candidate
"We are not doing any secret exercise. The Ghana Prison Service is a public institution, therefore, will not engage in any secret recruitment. Yes, we are training some personnel but that was from an earlier programme," he told Accra-based Neat FM monitored by Adomonline.com.
The minority in parliament has accused the Akufo-Addo-led government of "secretly" recruiting party activists into the security agencies.
ALSO READ: Listen: Murder of NPP treasurer; the inside story
A statement signed by James Agalga, MP for Builsa North and Ranking Member, Defence and Interior Committee of Parliament alleged the secret recruitment exercise is happening in the Police, Prisons and Immigration Services.
"We also call upon President Akufo-Addo to institute measures to root out, cronyism and nepotism with respect to recruitment into the security agencies."
ALSO READ: Ignore Mahama's call for credit on economic gains – Government
Superintendent Courage Atsem posited that all recruitment is public and are advertised where the late one was advertised last year and the procedure started last year.
"We have placed about three batches already. This is about the fourth batch we are working on. So it's not a secret exercise. The recruitment is being done by the Ghana Prisons Service. Besides, the Prisons Administration is working on it. Some people who may see people going through and may not have heard earlier," he explained.
Listen to audio above
Source: Adomonline.com | Dorcas Abedu-Kennedy