Popular radio and television relationship counselor, Reverend George Cyril Lutterodt has described as "stupid" men who confess their infidelity to their wives.
According to him, married couples ought to accept infidelity as components of marriage.
READ: Customs officer killed in Burkina Faso, Police on alert for suspects
Counselor Lutterodt made the comment while discussing infidelity in marriages on Asempa FM's Divorce Court programme.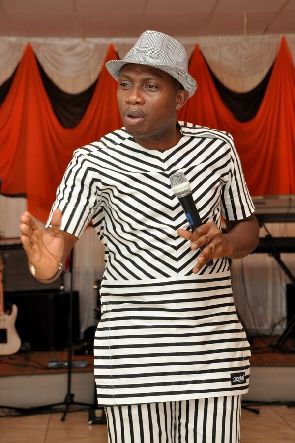 He said marriage is not a remedy for sexual impurity or fornication so when it happens, especially the women should see it as normal.
Using himself as an example, the controversial counsellor explained that, his wife can accuse him of cheating on her if he sleeps with another woman because they are wedded; vice versa.
READ: Audio: Deputy Minister escapes lynching over failed campaign promise
Counselor Lutterodt stated unequivocally that, any man who cannot keep secrets in relationship and even in business is not worthy marrying.
He stated that, spouses who read through their partner's messages on their phones are not qualified to marry each other since their insecurity gives room for marriage break up.
Counselor Lutterodt added that, cheating is inevitable therefore women should be prepared for it.
READ: VIDEO: Corpse refuses to be buried, leads villagers to its killer's house