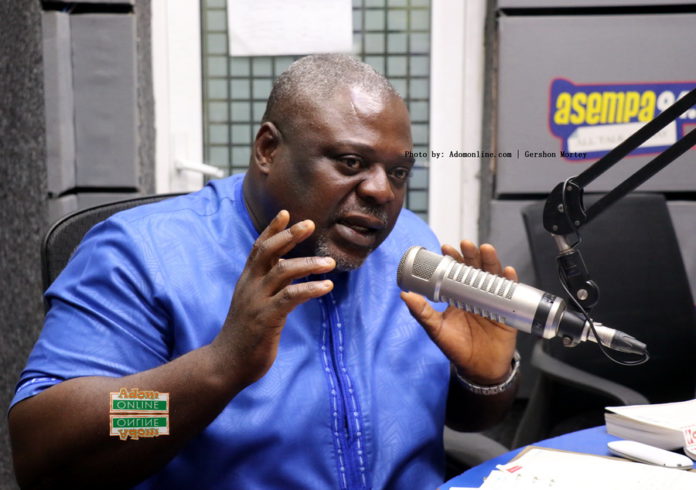 Former Deputy General Secretary of the National Democratic Congress (NDC), has complained bitterly about the decision by the Akufo-Addo administration to cancel the Republic Day as a public holiday.
According to Koku Anyidoho, any attempt to revise the history of Ghana will never help the country but would stall progress, a situation he believes does not augur well.
"Some of these things really don't help the development of our country. This decision is just like changing someone's birthday and if someone does that it means the person is just toying with your identity," he said.
ALSO: Fabewoso: Auditor-General indicts GEPA over GH¢192,000 paid to MPs
He said "so if 1st July had stayed as a holiday, what would it have spoilt? What development has it brought so far, what job has it created?
"Mind you that all these things have been documented in history books. Are you going to change this history? This revisionist agenda won't help anybody," he noted.
Mr Anyidoho was speaking on Asempa FM's Ekosi Sen show, Monday.
The July 1 holiday was scrapped by the Akufo-Addo-led administration.
ALSO: Republic Day replaced with questionable Founders' Day – Mahama
It is now a commemorative day.
Republic Day signifies the attainment of Ghana's Republican status.
This year marks the 59th-anniversary of the attainment of Ghana's Republican status.
ALSO: Mother, daughter accused of witchcraft killed
In a message to commemorate the day, former President John Dramani Mahama said President Nana Akufo-Addo is attempting to rewrite Ghana's history.
Bemoaning the cancellation of Republic Day, Mr Anyidoho urged the government to channel its energy on making Ghana a better place to live in.
Source: Adomonline.com | Dorcas Abedu-Kennedy