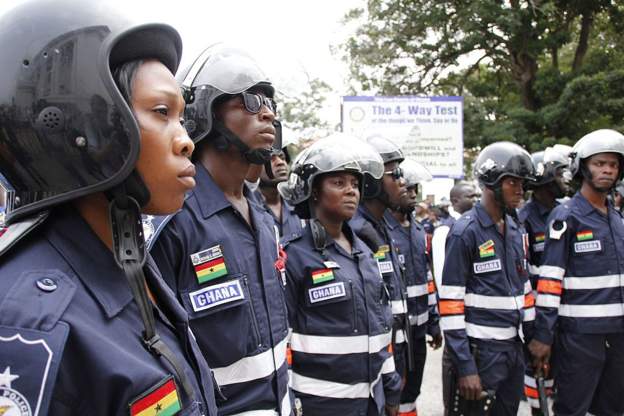 Superintendent Peter Lanchene Toobo, a former executive secretary to the immediate past Inspector General of Police (IGP), David Asante-Appeatu, has described plans by the Interior Minister to arm personnel of the Motor, Traffic and Transport Department (MTTD) as a knee-jerk reaction.
"I think that for me personally, it's a knee-jerk reaction. There are a lot of police officers who apart from the bullet they used in the shooting at the police training school 10 or 15 years ago, they have never held a gun again.
ALSO READ: NAM 1 faces fresh charges
 "So, if you arm police officers, we shouldn't be surprised that we will find police officers killing themselves," he said.
To Supt. Toobo, who is currently the National Democratic Congress (NDC) parliamentary aspirant for the Wa West constituency, the government should have critically examined the situation before settling on the approach to arm the personnel.
Speaking in an interview on Accra-based Citi FM, monitored by Adomonline.com, Supt. Toobo proposed the panacea to tackling the trend of 'police killing' is through academic research and not just the provision of protective arms.
ALSO READ: Video of how Kasoa cop killer was grabbed on Adomi Bridge
"The fact of the matter is that we should look at how we can get academia involved with a detailed report as to what we need to do as a police service.
"And, if it comes that each police officer should be armed, that should be a decision based on scientific research but this knee-jerk reaction, and I'm not very sure is an answer to an emerging challenge," he said.
ALSO READ: GES starts recruitment of teachers
Meanwhile, the Bureau of Public Safety, following the direction by the Interior Minister, Ambrose Dery for the MTTD personnel to be armed called for the initiative to be halted with the argument that the personnel must first be equipped with the requisite skills.
Source: Adomonline.com | Gertrude Otchere