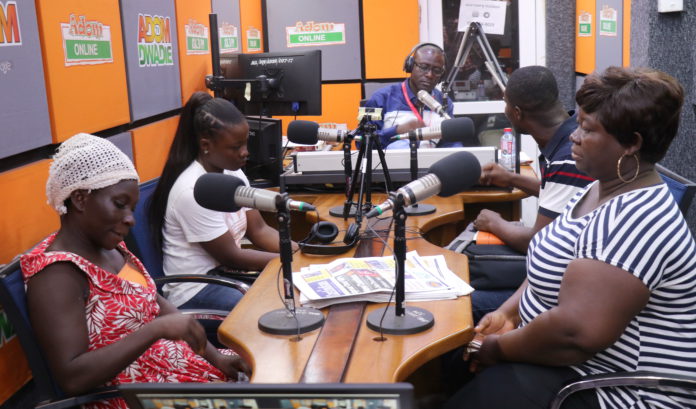 Customers of car dealing company, Eddu Motors Company Limited, based in Kasoa in the Central region will now heave a sigh of relief following the refund of their monies by the company.
A number of clients, who were on Adom FM's morning show, Dwaso Nsem on Thursday expressed their displeasure at the conduct of the company for failing to refund their monies after failing to supply the vehicles to them.
Yaw Turkson, an aggrieved customer on Adom FM's morning show Dwaso Nsem, said he paid GH¢7,000.00 for a Sprinter bus in July 2017, but the company has failed to supply the bus.
ALSO: Full Report: World Cup GH¢3.4m 'chop chop' saga, GBC, Auditor-General face-off
He said after their interview on Adom FM on Thursday, the General Manager of Eddu Motors, Mr Emma Kuofi, promised to refund monies of the aggrieved customers.
Confirming the payment to show host Captain Smart, Mr Kuofi said their monies were refunded to them around 12: pm Thursday at the office in Kasoa.
"I got there around 12:45 pm and when I got there the managers called all of us to their office and apologised to us. Before 1:pm, our monies were refunded to us peacefully. Everyone was given the right amount," he said.
ALSO: Photos: Angry customers bare teeth at car dealership company over failure to deliver cars
According to him, the only issue he had with the company was his interest but the company promised to pay them later.
Background
The company is said to have failed to supply the customers vehicles for which they had made up to 10% down payments with some of the payments dating back to as far as July 2017.
Documents, including terms of agreement, text messages and letters exchanged between the clients and the company, which were made available to the Dwaso team, indicated that the company failed on many occasions to fulfill their promises of either supplying the vehicles or refunding their monies.
ALSO: Former deputy GEPA CEOs reject A-G's report of impropriety
Though the company's terms and conditions explicitly state among other things that "should the supply period exceed six months, EMCL will refund a lump sum (in all) payment for full discharge equivalent to 2.5% of the part payment made for every additional and complete month the supply is delayed", Eddu Motors failed to hold itself to the agreement.
Source: Adomonline.com | Dorcas Abedu-Kennedy