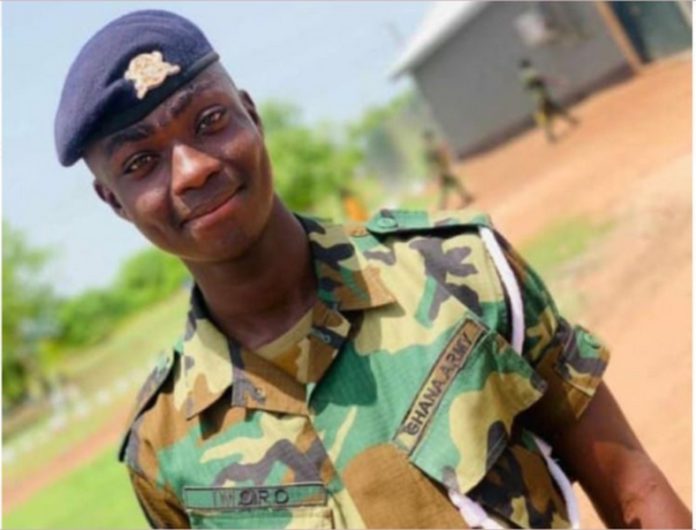 The police are on the manhunt for another suspect in connection with the death of Sheriff Imoro.
The soldier was killed at Ashaiman in the Greater Accra Region.
According to the police, they are collaborating with other institutions to arrest the suspect who is critical to the case.
Prosecutor, Superintendent Sylvester Asare said this to the Ashaiman Circuit Court presided over by Simon J. Gaga where the accused persons are standing trial for conspiracy to commit crime to wit attempted robbery and robbery.
The Court has once again denied bail to six suspects picked up in connection with the murder of Trooper Sherrif at Taifa, a suburb of Ashaiman on March 4.
According to the prosecutor, granting the accused persons bail will impede and interfere with investigations.
Earlier on the same day Monday, March 27, 2023, the Tema District Court also denied bail to the two main accused persons, Samuel Tetteh alias Wiper and Abubakar Sadick alias Birdman when they appeared on a charge of conspiracy to commit murder and murder.
The Tema District Magistrate Court Presided over by Benedicta Antwi remanded the accused persons after Superintendent Sylvester Asare told the court that duplicate docket was ready and has been forwarded to the office of Attorney General for study and advice.
The Magistrate, Benedicta Antwi granted the prayer and remanded the accused persons to reappear on April 11, 2023.