Asempa FM's Fathers Day Fun Fair was not only about eating, drinking and merrymaking but also a show of strength.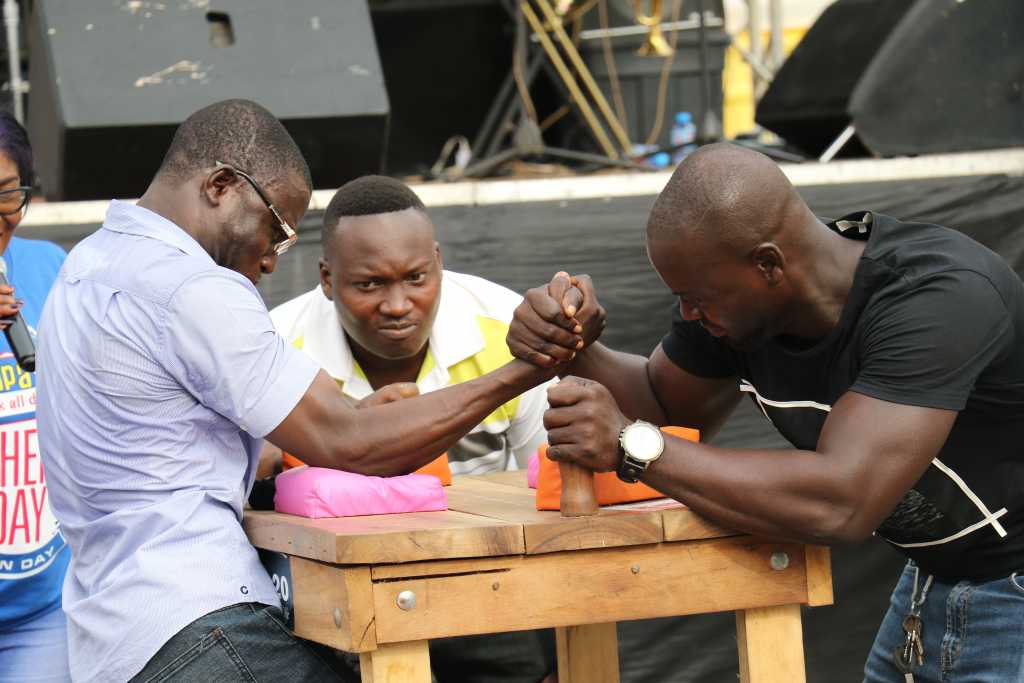 READ: Watch: Asempa FM Fathers Day celebration underway
As fathers are known to be the backbone of the family, they were challenged to Arm Wrestling competition at the event at the forecourt of the Multimedia Group on Sunday June 17, 2018.
Arm wrestling is a sport involving two participants. Each places one arm on a surface with their elbows bent and touching the surface, and they grip each other's hand.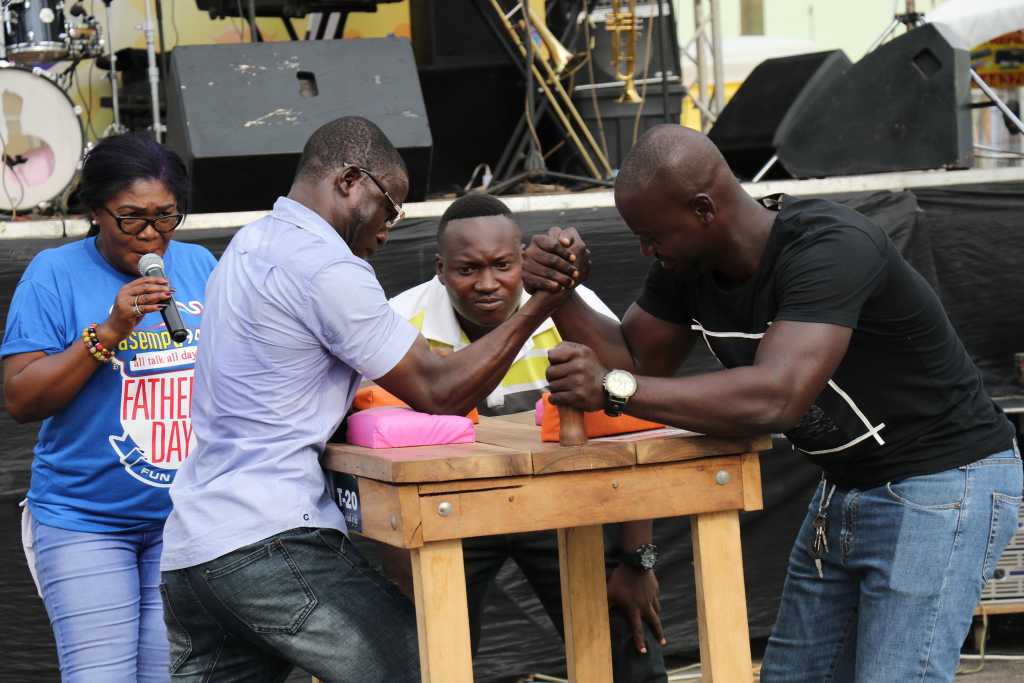 READ: Asempa FM celebrates Fathers
The goal is to pin the other's arm onto the surface, the winner's arm over the loser's arm.
Winners of the competition were awarded prices from sponsors of the event.
READ: Audio: 'Obinim's 'Nimokafrim, Ayɛtɛfrɛm' are dwarfs not angels'