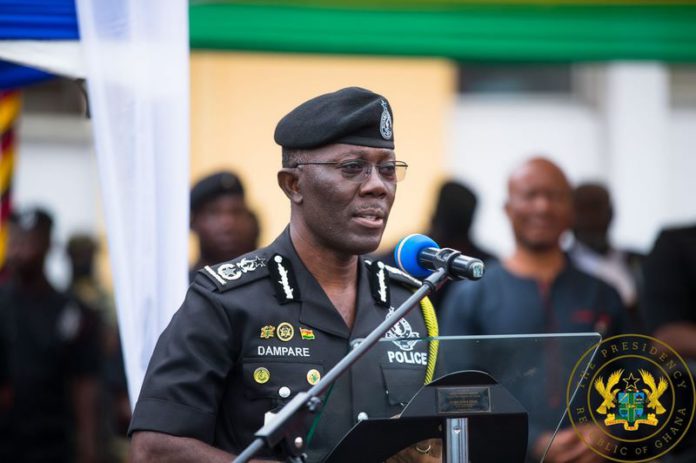 There's fear and panic among the Aowin Traditional Council after the shooting incident that led to the death of four persons in November 2022.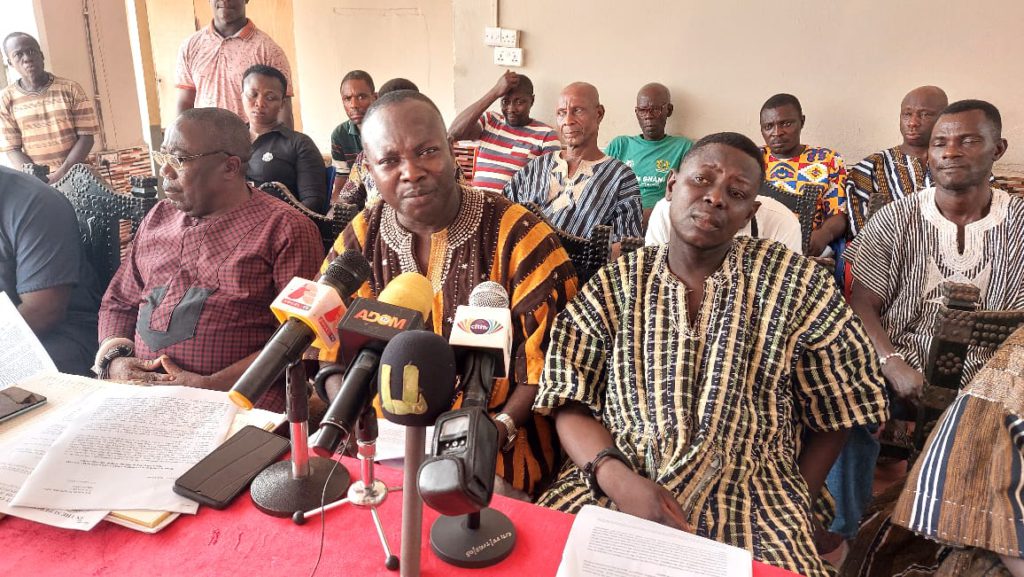 The leaders have appealed to the Inspector-General of Police, Dr George Akuffo Dampare, to intervene.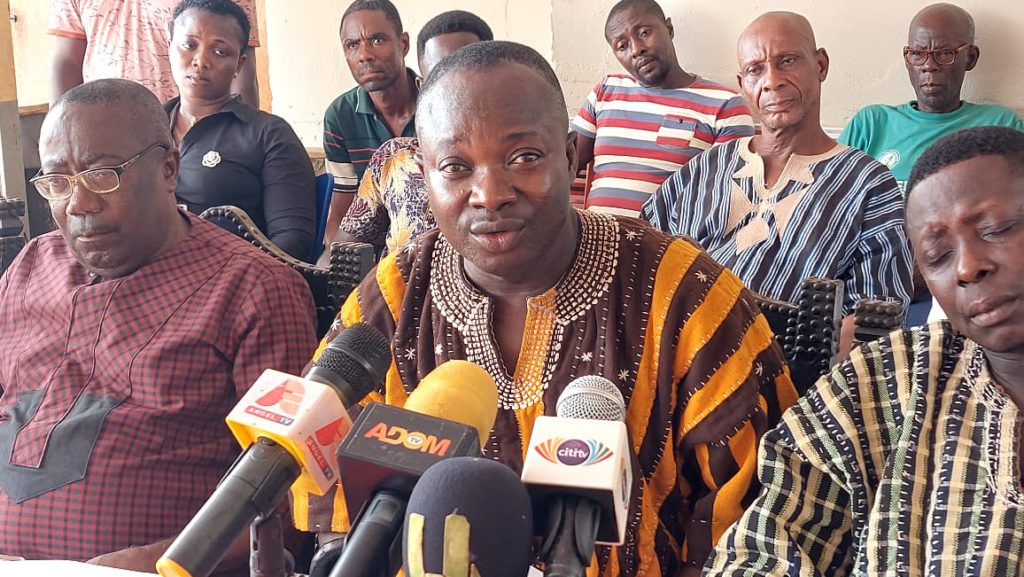 Four people were shot dead and many injured after unidentified men allegedly attempted to attack the Paramount Chief of the Aowin Traditional Area, Beyeeman Tano Kwao Benbuin II, in the early hours of Sunday, November 6, 2022.
The traditional council has revealed that since the shooting incident last year, the traditional leaders in the area feel insecure as they have been receiving several threats from unidentified persons believed to be in the same area.
At a press conference at Enchi, Nana Enoku Panyin III, the chief of New Yaakase, who led the press conference, said they live in fear, particularly the paramount chief, Beyeeman Tano Kwao Benbiun.
Nana Enoku Panyin expressed worry about the police's failure to ensure effective protection of the palace and the traditional leaders since the shooting incident happened. He called on the government to intervene before things get out of control in the area.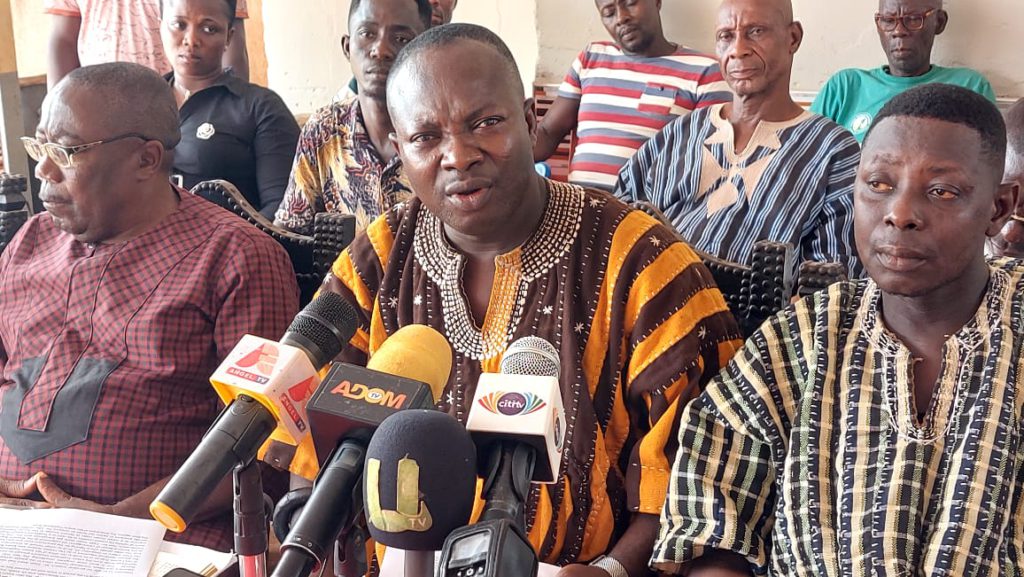 However, Nana Enoku Panyin III disclosed that since the undercurrent of these disturbances and assassination attempts are all steeped in chieftaincy disputes, he humbly implored the Ministry of Chieftaincy and Religious Affairs to order urgently the Judicial Committee of the National House of Chiefs sitting on the dispute regarding the Aowin Paramount Stool to come out with their ruling to forestall any other issues that may hamper the peace and tranquillity of the Aowin Traditional Area.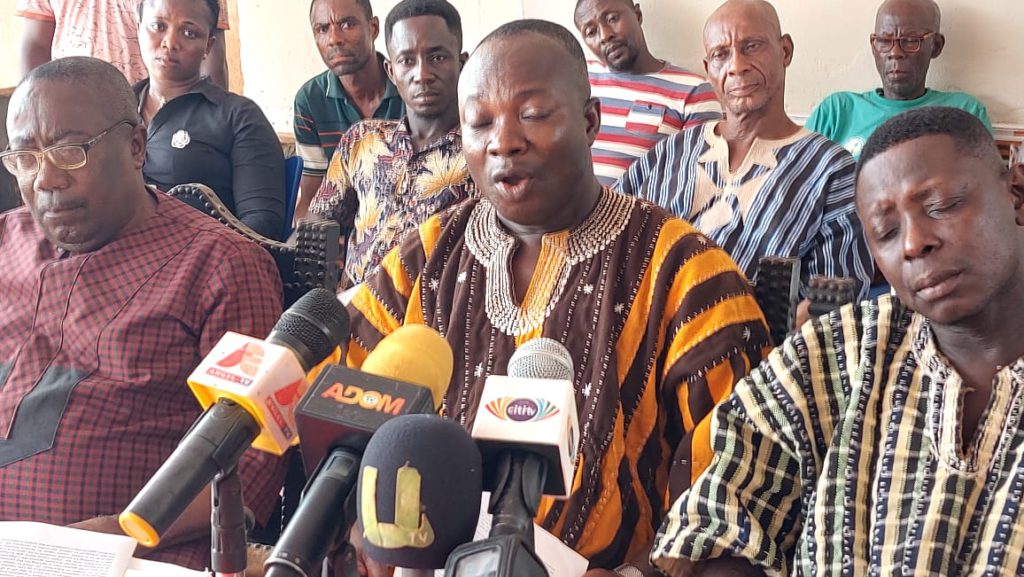 Also, some of the chiefs, who were present during the press conference who spoke to the media, urged the security operatives in the region to ensure the protection of lives and property in the Aowin traditional area.