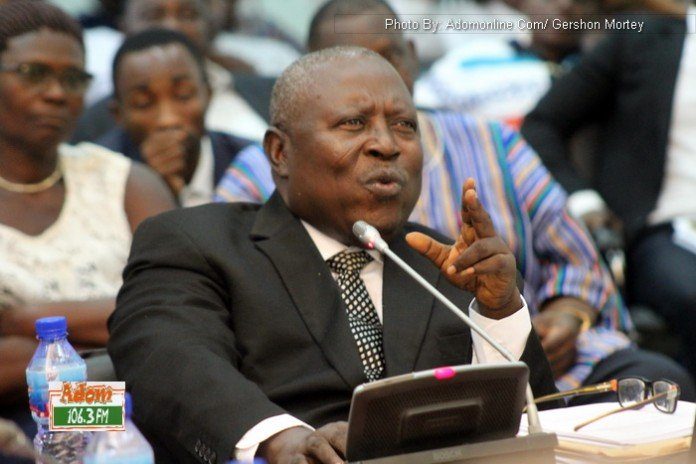 A private legal practitioner, Godwin Edudzi Tamakloe, has said that the fresh new charges filed against Member of Parliament (MP) for Bawku Central, Mahama Ayariga by Special Prosecutor, Martin Amidu are borne out of envy and hatred for the MP.
According to him, the manner in which the Special Prosecutor is conducting his duties is disappointing. He, therefore, believes his charges against the MP are borne out personal hatred.
The five new charges, which are not so different from the previous ones that were thrown out by an Accra High Court, border largely on alleged fraudulent evasion of taxes, fraudulent evasion of customs duties and dealing in foreign exchange without a license.
ALSO: National Security operatives seize, drive importer's car with impunity, weeks after GRA ordered vehicle's release
The Court said the Special Prosecutor was not allowed by its law to prosecute the Bawku Central MP on the charges that were thrown out.
All the charges relate to the MP's importation of three Toyota Land Cruiser vehicles in 2017, partly funded by a loan facility guaranteed by Parliament and accessible by all MPs.
ALSO: Audio: I rejected running mate offer – Bawumia reveals
But, Mr Tamakloe, who is a lead lawyer for the embattled MP, said though he believes in probity and accountability, the recent actions of the Special Prosecutor depict selective justice.
He opined that Mr Amidu, per his actions, has undermined the official intention of his office.
ALSO: ECG, PDS dispel rumours about looming 'dumsor'
"I think Martin Amidu's conduct is borne out of pure hatred and envy. To single out Mr Ayariga for prosecution is no longer an official issue but a personal agenda. As a lawyer, I believe in probity and accountability, but certainly detests vendetta and selective justice as exemplified by the recent actions of Mr Martin Amidu," he told Accra based Okay FM, monitored by Adomonline.com.
Source: Adomonline.com|Dorcas Abedu-Kennedy