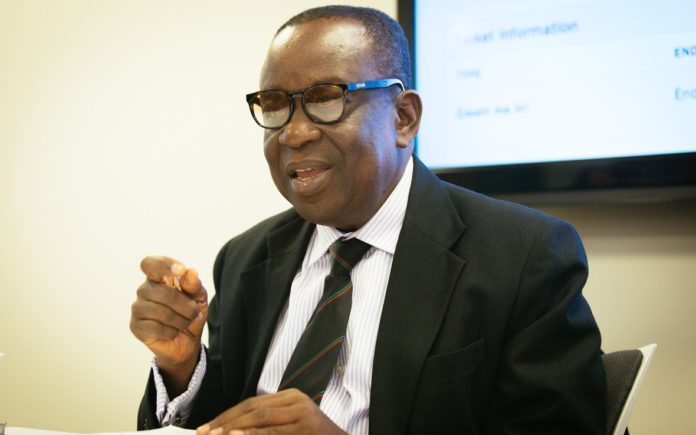 Information available to adomonline.com has confirmed the perceived impunity with which some of Ghana's National Security operatives are doing their works, especially at Castle Blue Gate where confiscated vehicles are kept in trust for the State.
The specific case in question relates to a Land Rover Range Rover vehicle, which the State took custody of for further investigations.
After Ghana Revenue Authority's (GRA's) investigations into the matter, however, it requested that the importer, Mr Toku Asiamah, paid some penalty to which he obliged and duly paid.
Following the payment, the Commissioner of the Customs Division of the GRA wrote to the Deputy Coordinator of the National Security Council and ordered that the vehicle be released to Mr Toku.
The letter, which was written by a GRA official, Habib Osman, an Assistant Commissioner, Preventive on behalf of the Commissioner and dated June 28, 2019 said among other things that checks run through the GCMS revealed that the Customs Declaration and other documents presented by the applicant correspond with what was found in the system.
Consequently, Commissioner has therefore authorised the release of the vehicle to the owner Toku Asiamah, the letter directed further.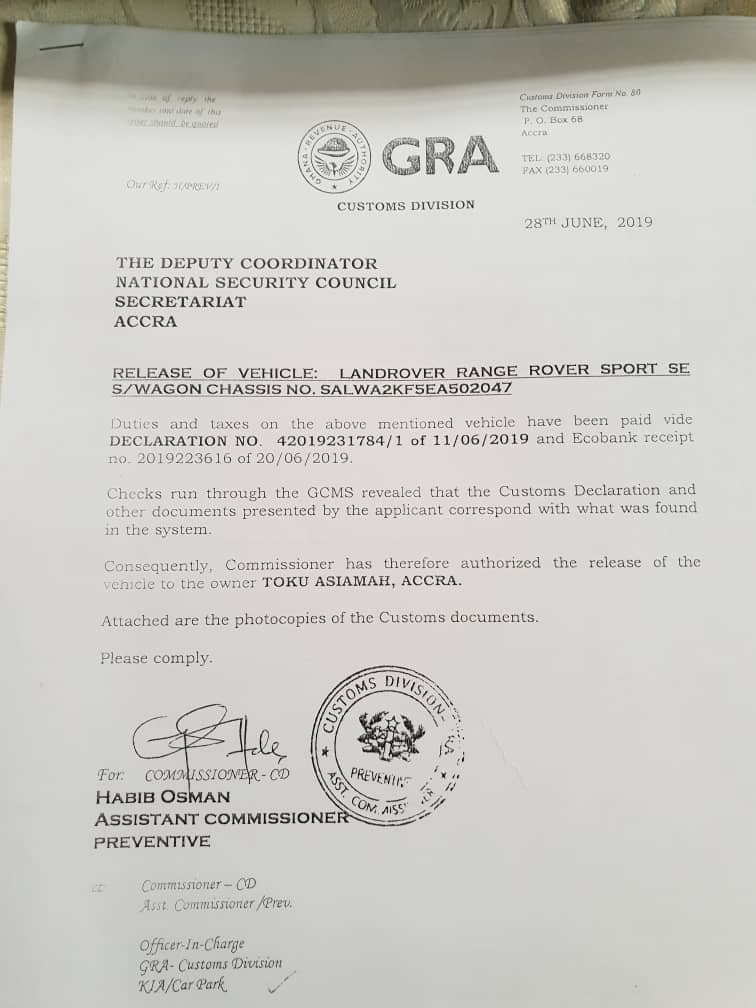 In spite of the above letter, the vehicle has still not been released despite several attempts by the vehicle owner to have custody of his vehicle.
Facts available suggested that some national security operatives are illegally keeping and using the vehicle with impunity and for their personal errands.