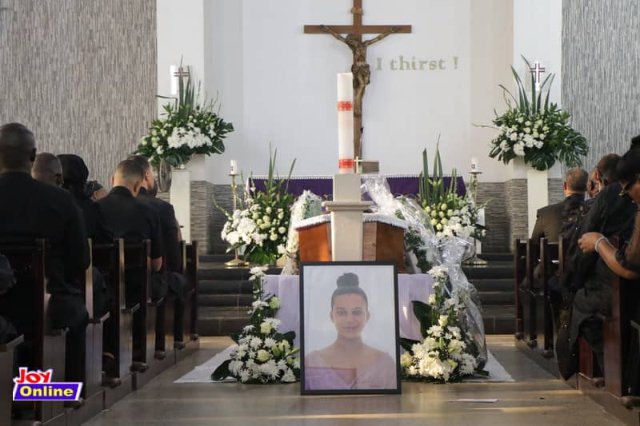 Elvina Naa Densuah Mould, daughter of former Chief Executive of Ghana National Petroleum Corporation, Alex Mould would have celebrated her 28th birthday today, January 30, 2020.
However, the celebration of joy is rather being marked with her funeral in Accra following her death on January 2, 2020.
RELATED STORIES:
Miss Moud, a former worker of Springfield Exploration and Production Limited, was diagnosed of malaria in Mauritius when she traveled for the Christmas holidays.
Reasons as to why her family decided to bury her on her birthday is still not known.
However, a burial mass in her honour was held at the Christ the King Roman Catholic Church near the Jubilee House in Accra and afterwards buried at the Gethsemane Memorial Gardens at East Legon in Accra.