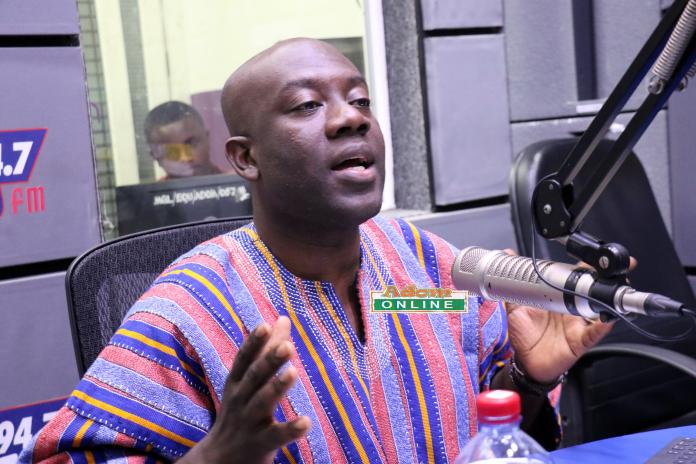 President Akufo-Addo has appointed more women than any other president in our nation's history. And, his actions can be seen where it matters most, empowering the girl child through education to be able to compete on equal terms, at least, by preparing them for the future.
His recent comment that there hasn't been enough dynamism in the gender parity agenda has generated a lot of public debate.
What appears missing in the debate, however, is whether or not what he is saying is the reality.
Some have taken issue with the President's position on the matter and have suggested that President Akufo-Addo ought to have repeated the latest buzzword of feminists: of 'women must be amplified."
Whether the debate in the western world is one about "amplification" rather than "empowerment" is a debate that may not necessarily put in a classroom the Ghanaian girl child whose parents have to choose between she and her brother as to which of the two should their parents spend the money they don't have to put through secondary education.
President Akufo-Addo chose the path of the hard truth which may sound unpopular to feminists but remains a fact; that in the gender parity journey, we could do with a lot more dynamism where it matters most.
As the President postulated, talking up the subject and campaigning for same are all laudable.
However one critical area remains unattended to; getting enough women around the decision making table to participate in decision making at the highest of levels.

At least three key cabinet positions of his government are held by women: attorney general, foreign affairs and local government.
He made the point that if women don't for instance put themselves up to be elected as candidates then it is difficult to have a majority of them as ministers because at least half of his ministers per the Constitution must come from the legislature.
Political parties in Ghana go as far as reducing the filing fees for women to encourage greater participation.
This is what the President describes as women getting hold of the levers of power and decision making.
President Akufo-Addo has always been a firm believer that the path to effecting any change lies in getting hold of Political power.
That is why for decades he has been involved in the hurly burly of Politics seeking power to bring about the change he desires.
This has come at great cost to him over the years. But he believes that without power, only marginal impact can be made.
He therefore argues that advocates must also channel their energies towards getting women to take hold of the levers of power and decision making.
This is where he argues the dynamism required has not been enough.
Friedrich Ebert Stiftung in partnership with the Instute of Local Government studies has recently published an analysis titled "A Gender Analysis of Political Appointments in Ghana since Independence" which makes interesting reading. In the 2016 election for example only 137 females contested parliamentary positions out of the 1258 candidates for the 275 seats.
The 52% of women in Ghana in the opinion of Mr President must count for something here. Again out of the 137 only 35 won seats.
In 2012 only 133 women contested as against 1332 men.
The analysis suggest that on the average, women representation in leadership positions in Ghana has hovered around 12% across various administrations since Independence.
The President's argument is that there needs to be more dynamism here in getting more women to put themselves up for office where it matters most.
On his Part, Akufo-Addo has done a lot to amplify and empower women.
He continues to believe in pushing women forward as much as possible.
His argument is that what is needed next is to get increased dynamism that gets more women to step forward even when not pushed.
It is an open secret that in 2008 his first choice for running mate was a woman. In the 2012 NPP parliamentary primaries, he argued that sitting female MPs should be protected while lowering costs for women aspirants.
On his watch, the gender question has significantly improved.
He has appointed the first female Chief of Staff, ensured that the positions of Chief Justice and cabinet secretary are filled by competent women. 36!of his MMDCEs as well as several top executives of State-owned Enterprises are now women.
Records show that President Akufo-Addo has appointed the highest number of women as Ministers in the 4th Republic.
J. J Rawlings
First term =15%
2nd term =13. 58%
J. A Kufuor
2 terms =11.43%
J. E. A Mills
First Term = 18.35
John Mahama
First Term = 17.86.
Nana Akufo Addo
First Term = 19.24%
President Akufo-Addo achieved this despite a constitutional provision that requires appointments of 50‰ of Ministers from Parliament with few female representation.
Akufo-Addo's call for increased dynamism will add a new layer to what he has done personally already and therefore must be supported.
President Akufo-Addo is the first to set up a specific fund to support women entrepreneurs with disability.
Work is ongoing on an Affirmative action bill as well as key amendments to the Interstate Succession Law to further empower women and eliminate discrimination against them.
He is not against empowerment and not against amplification.
He more than many has demonstrated his commitment to both.
His call is to add a third and perhaps most important layer ;Increased dynamism by women themselves so that that 52% statistic will count where it matters most.