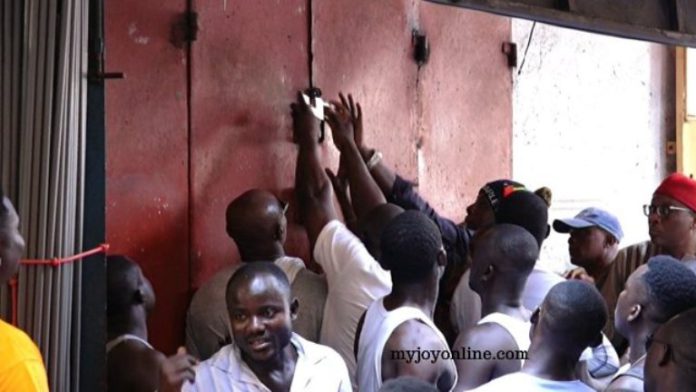 President Nana Addo Dankwa Akufo-Addo says he sides with the Ghana Union of Traders Association's (GUTA) interpretation of Ghana's trade laws that only locals can work in the retail sector.
President Akufo-Addo believes the laws of Ghana must be changed to ban foreigners from the local market.
"We have a very delicate and difficult issue but I think some things are obvious; Members of GUTA are right in their interpretation of the laws of our country.
READ THIS : Revealed: List of 58 1D1F businesses announced by Akufo-Addo
 "The laws of our country, until they are changed, have banned foreigners from engaging in retail trade in our country."
Speaking at the 2nd edition of the Encounter with the Media on Friday, he said Nigerians cannot complain about how Ghana's laws are enforced because a similar thing is being done in their country.
ALSO READ: Why Akufo-Addo describes his deputy as 'prophet'