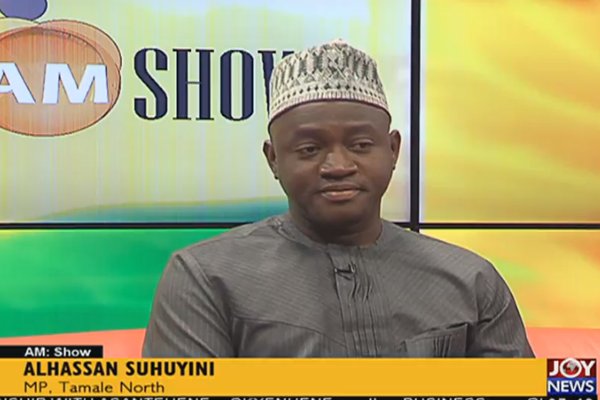 Member of Parliament for Tamale North constituency has said he fears Ghana is returning to the old days of "culture of silence."
Culture of silence, describes the behaviour of a group of people, that by unspoken consensus does not mention, discuss, or acknowledge a given subject for fear of being victimized by an authority.
READ ALSO: Watch: Fight breaks out in church over $1,000 tithe
The opposition National Democratic Congress (NDC) legislator has cautioned the government against compromising the right to free speech in Ghana.
According to him, the government's decision to detain the Assistant Commissioner of Police (ACP) Dr Benjamin Agordzo is an infringement on Freedom of speech.
"I think that we are playing with fire. I feel very uncomfortable following the discussions ever since the story of this alleged coup started," he said.
Making submissions on the detention of ACP Agordzo, he stated that the NPP government is slowly dragging the state back to its old days of censorship as citizens are being denied some rights.
"You can list some of the things that have already happened. Either by the use of regulations to shut down critical media that are found to be unfavourable of the government or even banks on the mere basis of fit-for-purpose tests," he stated.
He alleges that not being politically aligned to the ruling party places Ghanaians who express dissenting views at the risk of being attacked by the government.
READ ALSO: Kyeiwaa finds love again
"If you are not clothed in red, blue and white, you have regulations being used to frustrate your efforts," he stated.
He described the condition as disturbing as he claimed efforts to ensure tolerance in governance become fruitless.
"I think, as a people, we are not angry enough. Apart from the subtle return to the culture of silence, there is a danger for those who have always considered themselves to be apolitical in this country," the Tamale North MP stated.
He also cautioned the government to be careful about how it handles ACP Agordzo's case.
Meanwhile, ACP Agordzo was detained on October 31 over claims of he is involved in a coup plot.
ALSO READ: Cardi B to Ghana confirmed by her endorsement of Accra concert
Although the ACP has made claims that the government cannot break him with his arrest, the government is still in the process of prosecuting him.
Mr Suhuyini, however, cautioned the government not to conduct itself in a way that "they themselves will become a security threat."
He argued that although the government should not be denied the right to investigate matters on an alleged coup, it should be careful of how it handles it.