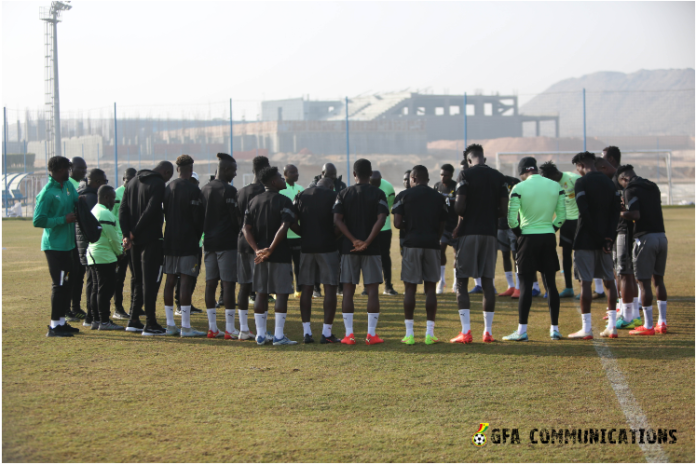 SuperSport viewers on DStv and GOtv can look forward to the 2022 African Nations Championship (CHAN), which will be held in Algeria from 13 January to 4 February 2023.
DStv and GOtv is the only true home of football in Africa, offering a range and depth of action that no other rival can match – it's literally 'Unbeatable Football'! If you're going to spend your money on something, it may as well be on the best football in the world.
The 2022 edition of the CHAN was originally scheduled for July-August of last year but was pushed to early 2023 as an after-effect of the Covid-19 pandemic and the 2022 World Cup in Qatar in November and December.
This seventh edition of the CHAN – which is a tournament strictly for players which are based in African domestic leagues – sees Morocco looking to win the title for a third successive time, having triumphed on home soil in 2018 and in Cameroon in 2021. They will battle Sudan, Madagascar and Ghana in Group C.
It is a golden time for Moroccan football, with the full senior men's national team having reached the semifinals of the World Cup, at the same time that their clubs are dominating CAF competitions such as the Champions League and Confederation Cup.
Yet they will face stiff competition for the title from North African rivals and hosts Algeria, who will face Libya, Ethiopia and Mozambique in Group A. Fennec Foxes coach Madjid Bougherra is looking to "create a family atmosphere with the players and give them a competitive message".
In Group B, Uganda – who initially pulled out due to a lack of funding but have since u-turned – will battle DR Congo and West African heavyweights Senegal and Ivory Coast. The Cranes are looking to get out of the group stage for the first time and have been undergoing an intensive training camp under the watchful eye of coach Milutin Sredojevic.
"We have maintained the core of the team that played in the qualifiers against Tanzania," noted 'Micho'. "Now our mission is to try and qualify from our group, a difficult prospect but we have been training and preparing very well."
Group D and E are made up of three teams each: the former features Mali, Angola and Mauritania, while the latter is made up of Cameroon, Congo and Niger. The Indomitable Lions stand out as the team to watch from these two groups, with coach Alioum Saidou hoping for excellence from his charges at the CHAN.
"We must look to do the country proud," explained Saidou. "Being in a group with just three teams means we have no room for error. We must prepare well and ensure we are at the top level when we reach Algeria."
No rival can compete with SuperSport's coverage. Our viewers on DStv and GOtv enjoy an unrivalled selection of football from around the world!
Don't miss the best football action on SuperSport on DStv and GOtv. Visit www.dstv.com and www.gotvafrica.com to subscribe or upgrade, and join in on the excitement. And while you're on the move, you can stream matches on the DStv App.
CHAN Group Stage broadcast details, 13-24 January 2023
All times CAT
Friday 13 January
Group A
18:00: Algeria v Libya – LIVE on SuperSport Variety 3, SuperSport Maximo 1, SuperSport Maximo 360 and SuperSport GOtv Select 2
21:00: Ethiopia v Mozambique – LIVE on SuperSport Variety 3, SuperSport Maximo 360 and SuperSport GOtv Select 2
Saturday 14 January
Group B
18:00: DR Congo v Uganda – LIVE on SuperSport Variety 4 and SuperSport GOtv Select 2
21:00: Ivory Coast v Senegal – LIVE on SuperSport Variety 3, SuperSport Maximo 1 and SuperSport GOtv Select 2
Sunday 15 January
Group C
18:00: Morocco v Sudan – LIVE on SuperSport Variety 4 and SuperSport GOtv Select 2
21:00: Madagascar v Ghana – LIVE on SuperSport Variety 3, SuperSport Maximo 1 and SuperSport GOtv Select 2
Monday 16 January
Group D
18:00: Mali v Angola – LIVE on SuperSport Variety 3, SuperSport Maximo 360 and SuperSport GOtv Select 2
Group E
21:00: Cameroon v Congo – LIVE on SuperSport Variety 3, SuperSport Maximo 360 and SuperSport GOtv Select 2
Tuesday 17 January
Group A
18:00: Algeria v Ethiopia – LIVE on SuperSport Variety 3, SuperSport Maximo 360, SuperSport GOtv Select 2 and SuperSport GOtv Football
21:00: Mozambique v Libya – LIVE on SuperSport Variety 3, SuperSport Maximo 360, SuperSport GOtv Select 2 and SuperSport GOtv Football
Wednesday 18 January
Group B
18:00: DR Congo v Ivory Coast – LIVE on SuperSport Variety 3, SuperSport Maximo 360 and SuperSport GOtv Select 2
21:00: Senegal v Uganda – LIVE on SuperSport Variety 3, SuperSport Maximo 360 and SuperSport GOtv Select 2
Thursday 19 January
Group C
18:00: Morocco v Madagascar – LIVE on SuperSport Variety 3, SuperSport Maximo 360 and SuperSport GOtv Select 2
21:00: Ghana v Sudan – LIVE on SuperSport Variety 3, SuperSport Maximo 360 and SuperSport GOtv Select 2
Friday 20 January
Group D
18:00: Angola v Mauritania – LIVE on SuperSport Variety 3, SuperSport Maximo 360 and SuperSport GOtv Select 2
Group E
21:00: Congo v Niger – LIVE on SuperSport Variety 3, SuperSport Maximo 360 and SuperSport GOtv Select 2
Saturday 21 January
Group A
21:00: Mozambique v Algeria – LIVE on SuperSport Variety 3, SuperSport Maximo 360 and SuperSport GOtv Select 2
21:00: Libya v Ethiopia – LIVE on SuperSport Variety 2, SuperSport Maximo 3 and SuperSport GOtv Football
Sunday 22 January
Group B
21:00: Senegal v DR Congo – LIVE on SuperSport Variety 3, SuperSport Maximo 360 and SuperSport GOtv Select 2
21:00: Uganda v Ivory Coast – LIVE on SuperSport Variety 4, SuperSport Maximo 3 and SuperSport GOtv Football
Monday 23 January
Group C
21:00: Ghana v Morocco – LIVE on SuperSport Variety 3, SuperSport Maximo 360 and SuperSport GOtv Select 2
21:00: Sudan v Madagascar – LIVE on SuperSport Variety 4, SuperSport Maximo 3 and SuperSport GOtv Football
Tuesday 24 January
Group D
18:00: Mauritania v Mali – LIVE on SuperSport Variety 3, SuperSport Maximo 360 and SuperSport GOtv Select 2
Group E
21:00: Niger v Cameroon – LIVE on SuperSport Variety 3, SuperSport Maximo 360 and SuperSport GOtv Select 2