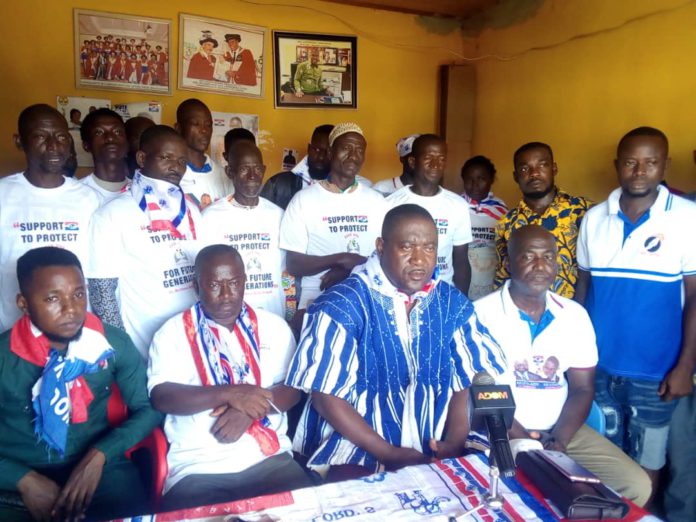 Some members and branch executives of the National Democratic Congress (NDC) in the Sehwi Akontombra constituency within the Western North Region have defected to the ruling New Patriotic Party (NPP).
The members include former and current executives from various communities like Aprutu, Bawa, Bowohommoden and Anhwiafutu, all in the Sehwi Akontombra constituency.
At a press conference organized at the Akontombra party office to welcome the new members, the defectors explained to Adom News their reason for joining the NPP is unfair treatment meted out to them during their branch elections by their leaders.
They also indicated that another motivating factor to joining NPP is the developmental projects being executed by the Member of Parliament, Alex Tetteh, and the NPP government in the constituency.
They pledged their endless support for their new home; to support and campaign vigorously for the NPP to maintain power in the 2024 elections.
Also, the Akontombra constituency NPP chairman, Isaac Ekyea Addae, revealed that some other NDC members had earlier defaulted before their executives joined suit.
The Western North Regional Director of Research and Elections for the NPP, Samuel Kofi Abiaw, welcomed the new NDC members into the NPP
He appealed to the defectors to stay in the party forever to propagate the goodwill of the party.