The assailants set ablaze the 90-year-old man at midnight while he was asleep in his room

Police have confirmed the incidence, saying they have identified the car used by the suspects

One suspect has been arrested so far so far
ALSO READ: Man sets stepmother and 5-month-old baby ablaze
90-year-old man, Nai Kofi Ashiao, popularly known as Shabi was set ablaze on Thursday morning by some unknown assailants at Awutu Oshimpo Number One in the Awutu Senya West District.
Family members say they suspect the act which took place at about 12:00 am, was over a parcel of land that is in dispute.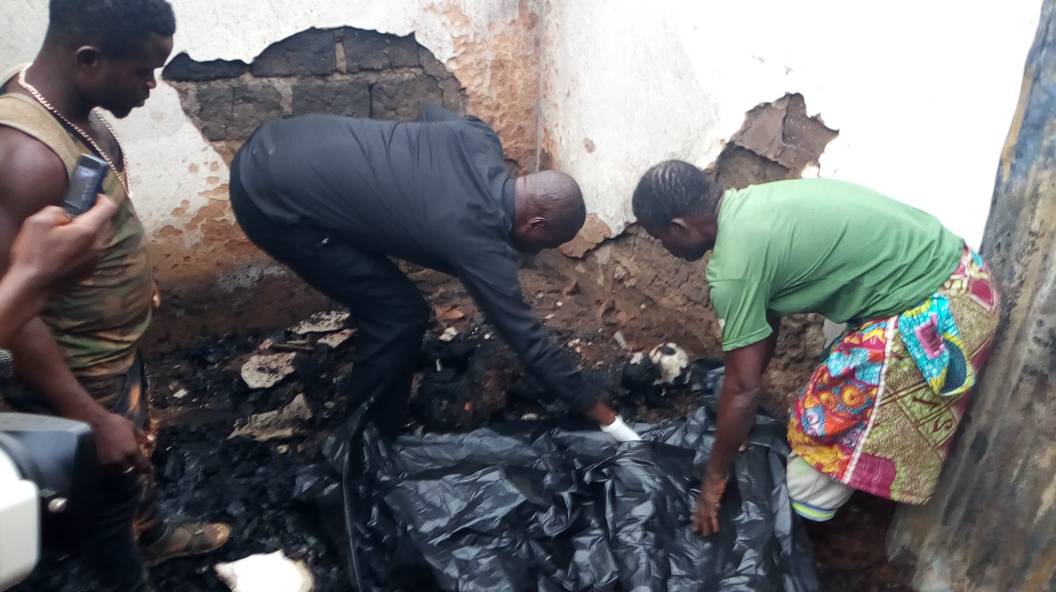 Some eyewitnesses say they saw four people in blue salon car with content they suspect to be petrol in a container being spread around the single room the decease occupied.
ALSO READ: JHS students pull pistol and dagger on headteacher
Nai Kofi Ashiao who is the head of the Oyoko Gate 1 family of Awutu Oshimpo is said to have been battling with some individuals over a vast land in the area for over a year now.
Development Chief of the Oyoko Gate 1 family, Nii Amar Noryaa,  who has expressed shock at the dastardly act, has called on the police to make sure the perpetrators  to be arrested and made to face the law.
He said they would be forced to take the laws into their own hands and do same to those who killed their head of family if the right steps are not taken to bring the perpetrators to book.


ALSO READ: Ghana's kente steals show at Commonwealth Games opening ceremony
The Awutu Breku District Police Commander ASP Johnson Hessey has confirmed the incidence to Adom News and said the police have been able to identify the vehicle used by the assailants.
Asp Johnson Hessey also said one of suspect has been arrested the rest with the rest been pursued.