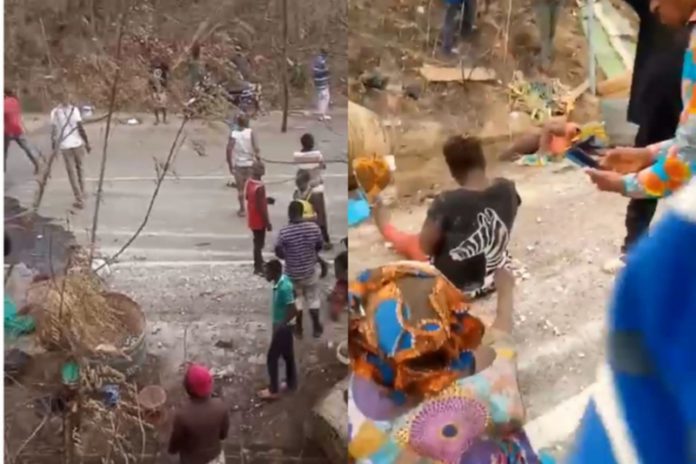 Five people have died in a tragic accident on the Dambai-Asukawkaw road in the Oti Region of Ghana.
According to Michael Oduro, the Assembly Member of the Asukawkaw Electoral Area, the accident involved a Kia Rhino vehicle, travelling from Dambai towards Bonwire at Jasikan.
According to Michael Oduro, the accident occurred on a bridge along the stretch.
He explained that the said bridge had become weak and slippery, causing vehicles to somersault whenever their brakes are applied.
The Assembly Member added that the bridge has now become a hazard on the Krachi East road.
ALSO READ: