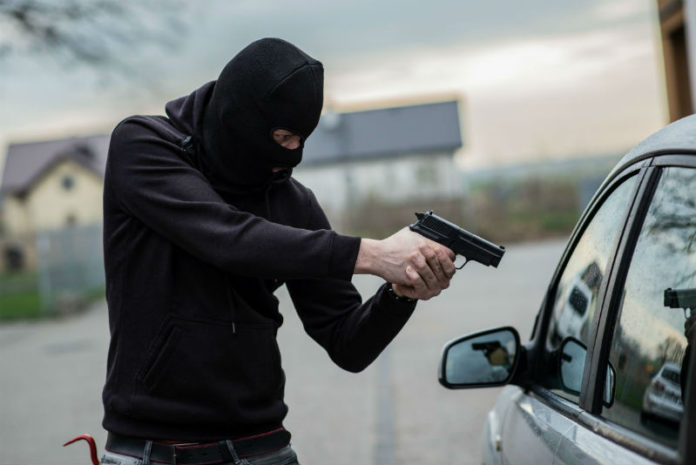 Nollywood actor Junior Pope has called for reinforcement in the country's security services after he, together with two other actors were robbed at gunpoint.
The actor revealed they were returning home from a movie set of Regina Daniels' production when they were accosted by a gang of robbers on a highway.
According to him, he became suspicious upon noticing the road ahead was blocked with tree trunk, and before he could reverse, he saw the gang racing towards his car.
Junior Pope said he was forced to hit the car behind, which contained other actors, as a signal of impending danger and ensured they sped off to safety.
However, luck run out on him when one of the robbers caught up with his car and held them at gunpoint.
In a lengthy video he made on Instagram to update his fans, the actor said they were forced to surrender all their items including phones, money, footwears and other production items.
"They pointed the gun to my forehead and dragged us all out of the car. They ordered us to lie face down while they ransacked the car. They took my bags, documents, passport everything".
He revealed there was an attempt to rape actress Georgina Ibeh, who was amongst them, but that was unsuccessful as she was on her monthly period.
The shocking part of the robbery, in his opinion, is the fact that there were cars and bypassers but none came to their rescue. This, he suspects, is because they mistook the crime for a movie scene.
The incident has left the actors traumatized, as Junior Pope said he broke down in tears the moment he arrived home and saw his family, while thinking of how they would have lost him in an instance.
Watch video below: