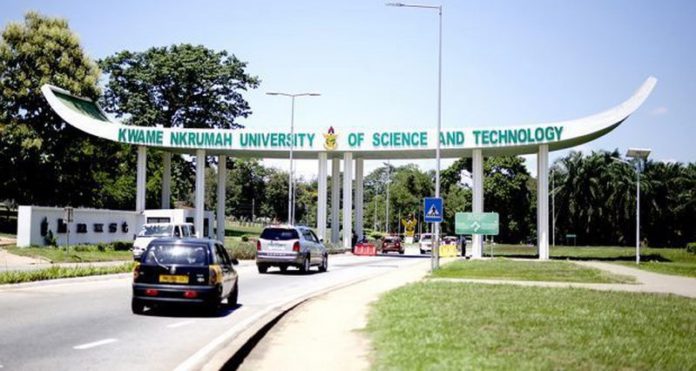 Three caretakers of private hostels near the Kwame Nkrumah University of Science and Technology (KNUST) face legal action over accusation that loo spillage from their toilet facilities create insanitary problems for residents in the area and students.
A visit to the hostels by Luv FM's Erastus Asare Donkor revealed the Caesar Palace, Saab and Afrani Hostels allegedly dislodge fecal waste in ways that create stench in area.
Speaking in an interview with Joy News, some affected residents said they could no longer stand the stench of the toilet spillage and called on authorities after their persistent complains fell on deaf ears.
ALSO: Drama as two pastors allegedly use same woman for same miracle (videos)
The complaint followed the Kumasi Metropolitan Assembly, Luv and Nhyira FM's sanitation campaign.
"Anytime they discharge their toilets into these pipe systems, I can't sleep in my room and I have to move to the hall because I can't bear the smell. Even from the gate, the whole place is smelling which is unhygienic," a resident lamented.
ALSO: Book Aid Int'l donates books to Eastern Regional library
Another resident added that she nauseates anytime she gets to the environment and has to leave home by 5:am.
The sanitation authorities have asked the private hostels to renovate their waste facilities to fix the problem.
 Source: Adomonline.com | Abigail Bonney