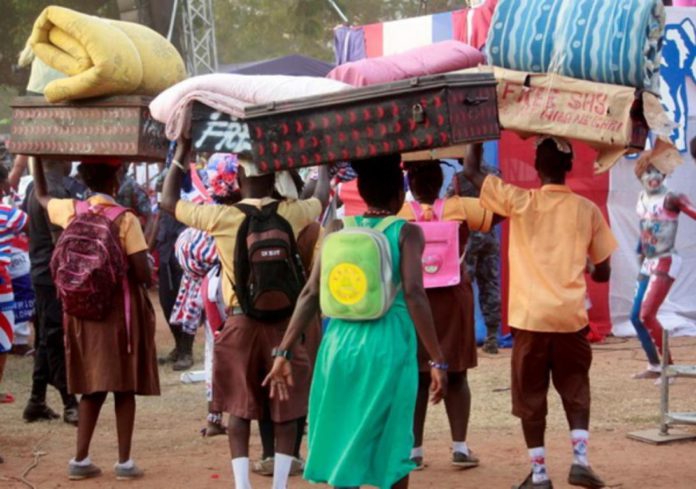 The selection of schools into Senior High Schools (SHS) by the Junior High School (JHS) pupils who just completed their Basic Education Certificate Examination (BECE) has begun.
The exercise, according to the Ministry of Education (MoE), will start on August 23 and end on September 3, 2023.
In a statement, the Ministry said it has produced a video explaining the school selection guidelines for parents, candidates, and the general public.
According to the Ministry, the video will be played on various radio and television stations nationwide.
Also, it can be viewed on www.freeshs.net on various dates designated for both parents and candidates.
The viewing and demonstration for candidates will begin on August 21 and end on August 25 2023.
The statement, signed by the Ministry's spokesperson, Kwasi Kwarteng, has, therefore, urged JHS graduates to take note of the timelines and follow accordingly.
Meanwhile, the 2023 BECE commenced on August 7 and ended on August 11.
ALSO READ:
Read the full statement below: