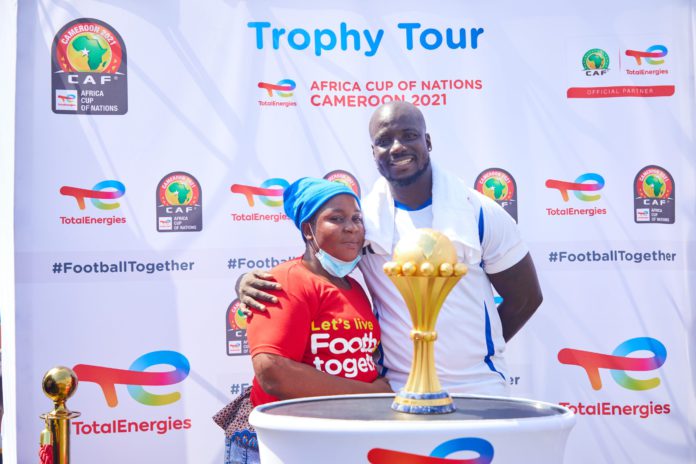 The Africa Cup of Nations (AFCON) trophy will arrive in Ghana for a three-day tour ahead of the 34th edition of Africa's most prestigious tournament.
According to the Confederation of African Football (CAF), the trophy will tour selected countries on the continent as part of the build-up to the tournament.
It will arrive in Accra on November 26-29, 2023.
The Trophy Tour across the African continent will be organized by the Title Sponsor "TotalEnergies", as part of the pre-tournament activities.
The tour will begin from Senegal on September 24 -27, before moving to Equatorial Guinea, DR. Congo, Tunisia, Algeria, Egypt, Guinea, South Africa, Nigeria, Angola, Zambia, Morocco, Tanzania, Cameroon, and Mozambique before finally landing in Abidjan in December for the forthcoming tournament.
The 34th edition of the Africa Cup of Nations which will be hosted in Cote D'Ivoire 2023 is scheduled from Saturday, January 13 – Sunday, February 11, 2024.
Meanwhile, the draw for the tournament has been scheduled to take place on October 12 in Abidjan.