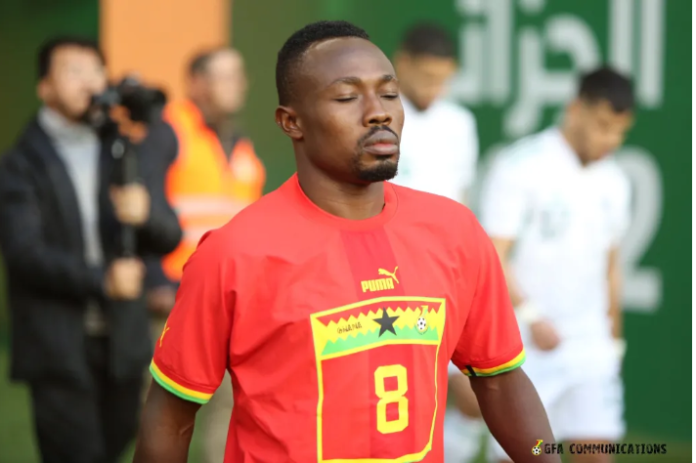 Black Galaxies midfielder, David Abagna Sanda, says they are well prepared ahead of the 202 African Nations Championship [CHAN] tournament.
The locally based national team of Ghana has been housed in a tough Group C to face title holders Morocco, Madagascar and Sudan.
Ghana will open their campaign against Madagascar on Sunday at the Mohamed Hamlaoui Stadium in Constantine.
Having played some good preparatory games, the Real Tamale United star says they will make Ghanaians proud.
"We started with our preparations gradually in Ghana and increased the intensity when we got here. We played a few low-profile matches and progressed to playing tougher sides from Ghana which also included a few international friendlies," Abagna told Cafonline in an interview.
"So, I think our preparations have been good but there is still quite a bit of work to do.
"We were in Algiers for a few days and also played a couple of friendly matches which gave us a taste of the weather but now that we are here in Constantine, we have to re-adjust a bit because it is much colder.
"First is to always stick to the general goal, which is to make our country proud. Everyone back at home is paying attention to what we are doing here, and we are all here to make our country proud.
"I think if the team does well, it will automatically rub off onto the players because you cannot do well by yourself while the team suffers," he concluded
The Black Galaxies will play their second match on Thursday, 19 January against Sudan before wrapping up their Group C assignment against title holders Morocco on Monday, 23 January.
Meanwhile, you can enjoy live commentary of the CHAN on Asempa FM and on Adom FM.