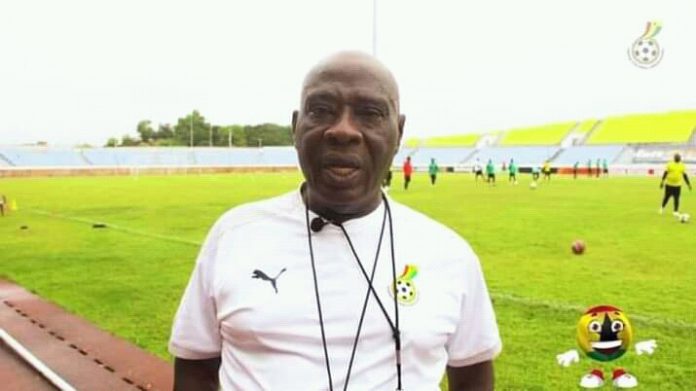 Black Galaxies coach, Annor Walker, has reiterated that they are not bothered about the previous achievement of the team but are aiming at lifting the 2022 African Nations Championship [CHAN] in Algeria.
Ghana is making a return to the tournament having reached the finals twice during the 2009 and 2014 editions respectively.
The Galaxies have been housed in Group C alongside Morocco, Sudan and Madagascar.
Asked whether he believes this current squad can go all the way and lift the trophy that has eluded them at the last hurdle on two occasions, Walker said he does not want to put pressure on his players by reminding them of previous results but wants his side to focus on doing well and making Ghana proud.
"We have seen what the previous squads have done, and it is truly remarkable. However, the past is behind us, and we are looking forward to what is here in front of us, which we have control over. We are looking forward to getting to the finals and yes lifting the cup," the veteran trainer told CAFOnline.
"With that said, we are not thinking of the past, but we are thinking of the present and what is ahead of us," said Walker.
The Black Galaxies will open their campaign against debutant Madagascar on Sunday at the Chahid Hamlaoui Stadium in Constantine.
The game has been scheduled to kick off at 19:00GMT.