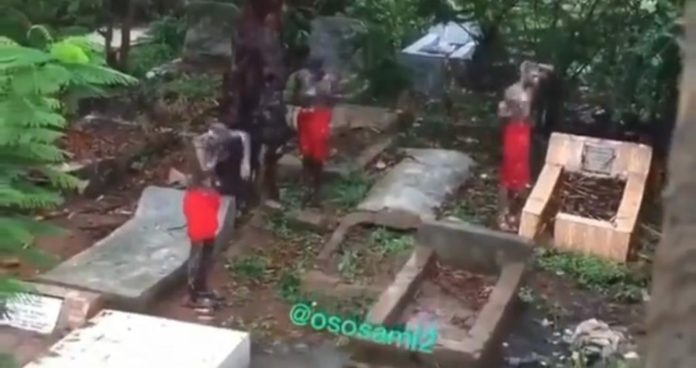 A video of a group of young boys seen bathing in a cemetery has gone viral on social media.
Though the location of the act is unknown, the video was shared by a Nigerian blogger.
In the video, the boys who were busily bathing at the cemetery while it rained were also chanted.
The trio were seen dropping their soap on a grave before they all ran out of the cemetery by jumping a fence.
Their conduct has been interpreted by many to mean money rituals.
The blogger who shared the video wrote:
Poverty na bastard. Who cut soap 🧼 for these ones, biko 😒 🤔
Watch video below