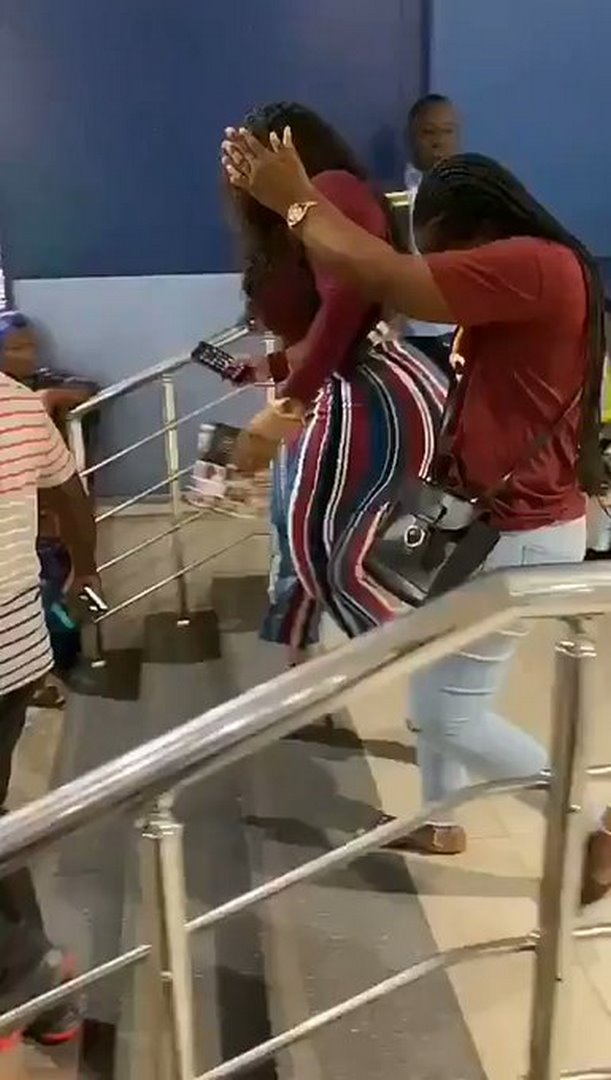 A lady with an extremely large and shaking backside caused a stir at the Kotoka International Airport on Thursday, December 26, 2019, when she arrived in the country.
As we all know, the Year of Return celebrations is at its peak and has thus seen many Africans (Ghanaians) from the diaspora fly in to have a feel of the celebrations.
Among the many people who landed at the Kotoka Airport was this yet-to-be-identified lady whose backside oculd easily drown that of Moesha Boduong when put side-by-side.
Upon her arrival on Thursday evening, the gargantuan backside lady literally caused traffic at the airport.
A video that has gone viral shows loads of men chasing after the lady with their phones to snap images of her as she walked briskly towards the car park area.
Wearing a striped pair of trousers which hugged her body so tightly, the lady had her already humongous backside protruding.
And with her high-heeled shoes, the backside shook anytime she took a step.
Isn't this harassment? Where was airport security?😶 #ameyawtv pic.twitter.com/rFQBgWNqLd

— Ameyaw Debrah #ameyawtv (@ameyaw112) December 26, 2019