"I still can't believe it".
Those were the exact words of the popular blind musician, Mark Awotwe Quainoo when sit-in host of Dwaso Nsem, Omanhene Kwabena Asante, asked him to comment on the decision by New Patriotic Party Member of Parliament hopeful, Benard Oduro Nyarko, to buy his team two sets of musical instruments.
It took Mr Quainoo close to a minute to put out those five-letter words, not because he hasn't seen enough of what life holds already, but to find out that good men like Benard Oduro Nyarko still exist.
Mr Quainoo and his counterpart, Nti Agyeman, of the Blind Messiah Band, now, Adom Professional Band both suffered visual impairment while they were still children – Quainoo, at age six and Nti at age three.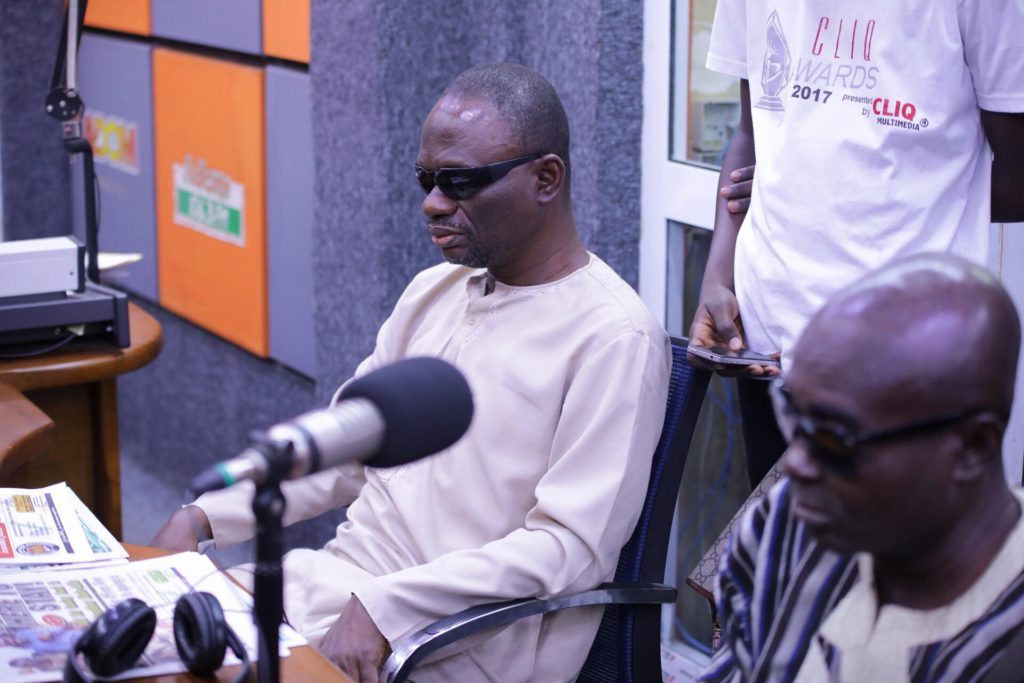 As is the case of most people living with visual impairment in Ghana, the two have had their own shares of life's adversity but have refused to allow these adversities to dwarf their innate abilities – ministering through music.
In spite of the bold step taken by the duo to praise God even in the face of their challenges, they have lacked the necessary equipment to help the team to make an optimum impact.
Luck, however, smiled at the duo when they joined Y'asem Nie, a segment on Adom FM's Dwaso Nsem that is dedicated to various groups to tell their own stories.
Mr Oduro Nyarko who was touched by the sad story of Mr Quainoo and his friend, Barima Nti Agyemang and has therefore decided to buy them two sets of musical instruments with one serving as back-up.
Mr Quainoo who was made popular by his song Di Masem Mame said he and his partner who were members of Adom Band can no longer afford three square meals a day after they lost their musical instrument through an accident.
It was this story that moved Mr Oduro Nyarko, a regular panellist of Adom FM and TV, to make the decision to assist the two.
Mr Nyarko who is hoping to represent the people of Takoradi in Parliament called into the show and offered to buy the musicians two sets of musical instruments.
This, he explained is his widow's mite to ensure the musicians can make ends meet.
Source: Ghana|Adomonline.com|Adwoa Gyasiwaa Agyeman