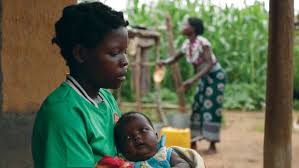 World Vision Ghana, a non-governmental organisation, has deepened its call against child marriage in Ghana to end child marriage prevalence by 2021 by working closely with religious bodies.
"Christians and Muslims constitute about 95% of the population and if Christian and Muslim leaders take this serous, 95% of the job will be done and fewer children will stand the risk of getting into marriage," the organisation said.
According to the Child Protection Advocacy Manager at World Vision Ghana, Gregory Dery, poverty, lack of education and harmful traditional practices are the various factors that result in child marriages in Ghana.
"A current survey by the World Bank reveals that a successful annual girl child education reduces child marriage by 6% and for Ghana, we have a lot of laws but cannot be implemented due to  lack of government's commitment and lack of resources for state institutions to work effectively," he said in an interview with Adom News.
 "We believe that if government should put resources at where they are supposed to be and allocate resources in the budget towards this, we will be able to fight the canker and eliminate child marriage," he added.
The Diaso Programme Manager, Irvine Boateng added that an education against child marriage is not to incite children against parents, but rather to enlighten and create the understanding of the effect of child marriage on the socio-economic development of Ghana.
Data from the 2010 Population and Housing Census revealed that about 5.6% of boys and 5.2% of girls aged 12-14 years and about 9.2% girls aged 15-19 years were married.
Source: Adomonline.com | Kwame Kulenu