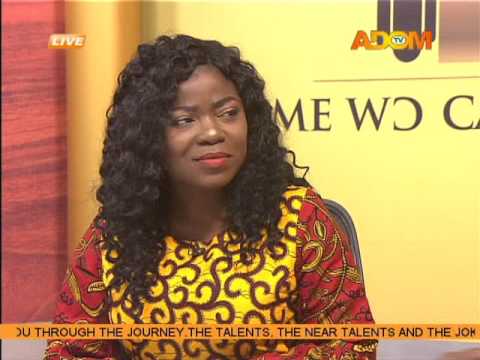 At a glance:
All properties acquired by a husband technically belong to their wives too

You cannot will a family land to your children even if you have properties on them because you only have "life interest" in them and not a "succession interest" – your interest ceases when you die

When you develop a family property that is not shared among you, you shoot yourself in the foot
Private legal practitioner, Paul parker Atitsogbui, says wives have equal shares in their husbands' properties even if they contribute nothing towards the acquisition of such properties.
According to Mr. Atitsogbe in the case where a property belongs to a couple, none of them have a 100% share in the property even though such property(ies) belong(s) to both; thus; neither party can will it alone to his/her child without the consent of other.
Also Watch:Maame Serwaa, as she reads her mother's tribute
The lawyer was providing legal education on Adom TV's legal education show, Me Wo Case Anaa with Afia Pokua.
As regard family land, Lawyer Paul parker Atitsogbui said one cannot possess a land that belongs to the family.
Also Read: Creation of new region: Hohoe and Buem youth clash
"The law states that even when you build on such a land [family land], it doesn't belong to you because all you can have is "life interest" and not "succession interest in them; meaning you cannot will it to any of your children because you have no control over it", he advised.
Lawyer Frank Agyapong who was also on the show added his voice, saying where a piece of land is shared among persons in the family, one may have the right to do whatever he/she pleases with their portion but in the case where the land or the property isn't shared yet a person in the family decides to utilise it, such persons will be ''shooting yourself in the foot''.
Also Watch: UPDATE: Watch photos of the suspects freed in Kwabenya Police Station attack and their offences
In a question to host Afia on whether one needs to perform any customary rites after the sharing of a family property, Mr. Agyapong said it isn't necessary because with the help of a letter of administration, the process is well documented.