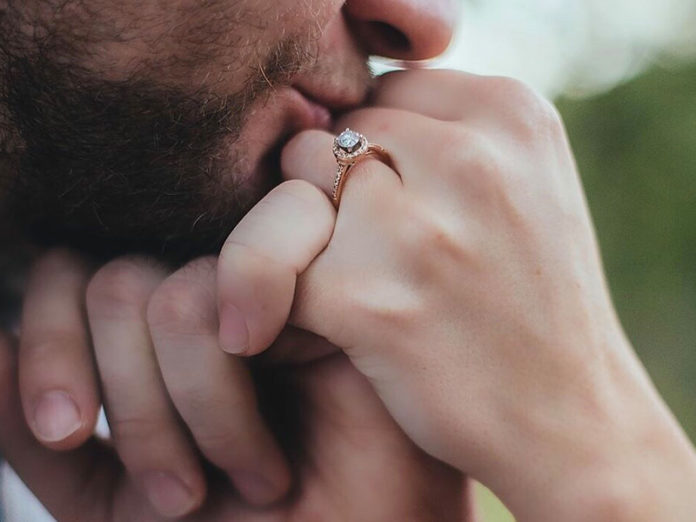 Ei so soon next week Wednesday is my birthday again. Please wish me well o and I will wish you well. If you don't wish me well, I will still wish you well. So choose one. On Tuesday, December 24th, my brother from another mother, Mr Francis Noel Agodzo, the Ashanti Regional Administrative Head of the Judicial Service will celebrate and the following day will be mine. Agodzogan, wishing you in advance o. Our birthdays no sweet kraaa o bcos everybody is in a festive mood; it's just like pure water in the ocean! Noel is one of the most principled human beings I have ever come across in my life. His 'Yes' means 'Yes'; finish! No? you can't convince him to change his mind even if you are his father! I salute you, Bro!
For those who don't read this column, I have warned you many times before that if you want to have fun during festive occasions, be careful who and what you pick for the love of useless enjoyment o. I hope you remember that my horrendous experience some years back.
It was on the eve of Valentine's Day which fell on a Saturday. I was on trek somewhere. Then in the night, my driver and I decided to drive around town and also to drink apio. At about 7:12pm, standing by the road side was this pretty girl with big back as sumptuous as 'food for thought' for Vals Day nokofio!
Adventurous as I was, anything with a popped up back was 'meat' for me. My driver, another bad man was giving me vim and fans. I stopped by to say hi to the lady with 'evil' intentions. That trek was going to take me through the weekend so a good time to enjoy.
With her voluptuous back and irresistible frontal guards, she sat in front in her white straight dress. My driver started swallowing saliva and I warned him to look straight! I asked the girl to join me at the back seat and she obliged.
We had a brief chat and I asked where she was headed and she indicated Dakuwa. I offered to take her there since we were strangers in town and I would love her to keep me company. I asked her if she has a date for Vals Day. She rather expressed oblivion about the day as she didn't seem to know Vals Day was the following day. I told her I would like to spend the February 14 night with her. She smiled; strangely she didn't want to look me in the face. I reckoned that she might be feeling shy. I pulled her head on to rest on my laps and feeling was yiiiiiii. The perfume she used smelt nicely but strangely. She resisted my attempt at kissing her. The fifth limb in between my thighs started 'misbehaving'. Bad mind has come to mind!
At that material moment, I could have done the 'this thing' right there if I didn't have a driver with me since the place was a forest area and dark. She promised me a kiss 'tomorrow'. Excitement be what! Then on the way to Dakuwa, she asked to alight and that was around 7.58pm. I insisted on taking her to Dakuwa but she insisted getting down at that particular spot. Well, I gave in and we exchanged contacts but she wrote my number on a piece of paper. I saved hers on my phone straight away. She is called Maabena. I told my driver, 'I 'go chop this girl p3333' and he (my driver) gave me encouragement and even advised me to call her that night to start the pre-Vals Day enjoyment if only she would agree to spend the night with me in my hotel room. My only doubt was that she said she was an only child and her parents would not allow her to spend the night outside home. I tried to call to tell her I was 'missing her already' (edwaman anthem at first sight) but her phone was off!
My driver and I left for a nearby town to drink tea and fried eggs with bread. It was close to a place where a wake-keeping was taking place. The tea seller prepared my tea first while I had sent my driver to get me recharge card so I can call her and talk the whole night.
I was about taking my first sip of the hot tea when my driver ran to me shaking and panting. He asked me to drop the tea and come and see something. I told him I was hungry and needed to eat first. By then, the wake keeping was on-going. Then he held me by the left hand and got me closer to an electric pole and asked me to look at the obituary posted on the pole. I almost fainted. I paid a closer look and OMG, it was Maabena's picture with the same red lipstick I had wanted to kiss not long ago.
My driver was still shivering though he wanted to laugh at me at some point. I didn't believe it. Conspicuously, we could see where a body was laid in state. I approached it and Lord God have mercy! Edwaman no good o, my brother. Whaaaaat! I'd never imagined these things were real.
Abeg, the feeling was not one that you can imagine o. Please stop imagining it. I was getting frozen though sweating in my armpits. My driver ran away without knowing where he was going.
I took a closer look at the lips of the corpse laid in state and wondered if that was not the same lips I attempted kissing less than an hour earlier. Me, fear? I didn't fear anything o but rather ghost pimples were all over me. What made me believe the girl I had struck acquaintance with was a ghost was that the smell from the place she was laid was exactly the same as her perfume on her when she was in my car. We were told the family did not lay her in an enclosed room bcos she had drowned and that was considered a bad death which was a bad omen and for that matter she was to be laid in state in the open.
I could not sleep that night in my hotel room behind which there was a thick forest just about 12 kilometers away from Dakuwa. Look, these things are real o. I fell sick with my lips becoming sore 'all over my body'. Nothing was more horrifying that night than the smell of her perfume on my body bcos I pulled her to put her head on my laps all bcos of the 'this thing's intentions. Even after taking my bath, I could still smell it. Kai!
I was rushed to Accra that Saturday dawn and sent to a fetish priest who narrated what I had gone through in the hands of a ghost even though I had not told him about my encounter with Maabena. The fetish priest put akpeteshie into his mouth and splashed it on my face to cleanse me. I was made to drink some. According to the fetish priest, 'the ghost was angry because of my evil thoughts towards 'chopping' anything in skirt'.
Sin fascinates and assassinates o. Flee, my brother, my sister! Christmas is supposed to make you eat a lot and sleep and chat with your family. 'Eat' only your wife and not other people's future wives or else…

Start counting your blessings o and stop complaining about the things you failed to achieve this year. There were other blessings you didn't pray for and they came to you naturally and that one, you won't complain.
I am deleting some names from my phone before we enter 2020 but I will keep the following: Please if you know you are my friend or I have had something to do with me and you before, don't read these names coming up. You have no idea how I saved your name. Thank God my ex-girlfriend, Stella Pizza Wicked'.
Names on my phone and how I saved them ooooo! Ei. John Capi, Osei Mason2, Kerosene Seller Trafik Lite, Maabena Camboo, Pastor Food (just because anytime this pastor visited me, he would not go away until he's served with heavy food).
Solja Nurse Amissah, Afrifa Fita, Afimami Agbota (she has a big head), Agbo Laundry, Akos Gbintodo Chantan2. Akos Seamstress, Dr Korku Amoah one eye, Asiedu Electrician, Bed Capi, Kofi Bentum Diabetes, Ama Condom Hater, Immigration Alukumi, Fisheries Ministries John, Gakogo Puuu, Guinness Dankwa, Herty Popcorn, In-law Abui Akpeteshie, Mathew Plumber, Korshi Tiler, Lab Medics Ganyaglo, Lawrencia Kokrobite, Loko Legon2, Aisha Voda3, Opapoon Trade Fair. Grace Akomple of the NIC. Ei, today is your birthday o, Grace Adom Akomple. May God be with you this day and beyond? I now understand why you were looking sweeter than ever this morning.
Other names I want to keep on my phone are Azaan Pastor Kumi, Sugar cane Look-alike (a very lanky guy), Rita pedicure, Okoe Pantalon, Korshiwa Bubu.
Ampadu Iron Rods, Coach Alontey, Daavi Adzo Zomi, Araba Teshie Tsui Bl3oo, Adwoa Central Cafeteria small forehead.
Mr Paul Ampadu-Yeboah, my master tactician and strategic thinker yet ironically the Chairman of the 'Useless Column' Fun Club International, please go through your phone if you don't have a similar way of naming friends and family on your phone o. I can imagine how you saved my name on your phone: 'Mawuli Akpatogui (koobi)! Hahaaaaa!
Merry Christmas to us all and let's kiss wisely!