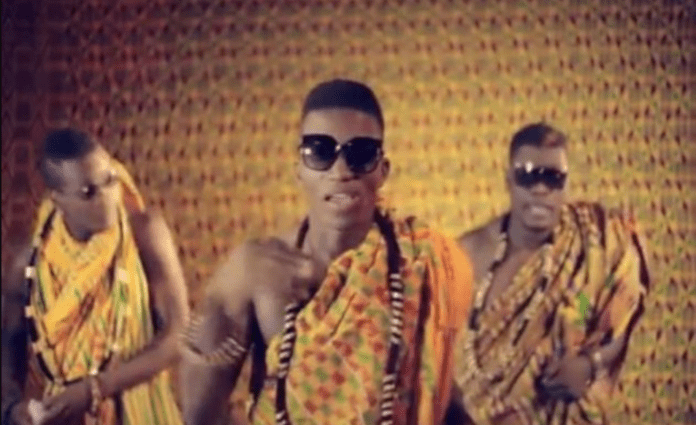 Rapper Kofi Kinaata has revealed that although he was disappointed in the verse he did on Hiplife artiste, Castro's hit song Odo Pa, the popularity of it made a significant change in his career.
Kofi said he had presented a Fante rap, one that he thought showed his ability as a rapper to the team but Castro suggested some changes be made to the verse.
"I actually went in well prepared; I went with a script with details of whatever I wanted in the song," he told George Quaye on Drive Time on Joy FM.
He revealed that Castro said that his verse was too dense for non-Fante speakers while others were too long.
READ ALSO
"Castro was worried so he told me to put what I brought aside and do the first four bars for the intro and next eight bars for my verse. He made sure to edit it and when it was too hardcore or typical Takoradi style, he dissolved it," he stated.
The 'Susu Ka' hitmaker explained that he had to rework his verse, bit by bit to achieve the desired results.
"After the song, I wasn't happy because as an underground artiste, I needed to prove myself. But here's the case he's telling me this is too hardcore. I wasn't impressed, so, I went to Takoradi very sad, I did not like what I did," he told George Quaye.
However, Odo Pa went on to become one of the biggest songs of 2013. It later won the Highlife Song of the Year award at the 2014 Vodafone Ghana Music Awards.
'Odo Pa' was also the song through which Ghanaians discovered Kofi Kinaata, except for his fans in Takoradi.
Kofi Kinaata admitted that the response his verse got from fans shocked him to his core.
The 'Things Fall Apart' hitmaker stated that he was impressed with how Ghanaians were eager to know more about him after listening to the song.
"I realised Castro knew what he was doing. I gained fans from other sides who were not really into hardcore rap," he revealed.
Kofi Kinaata added that his works since then, were influenced by some of these fans who appreciated his soft side.
He stated that he works hard to satisfy both sides of his fans.