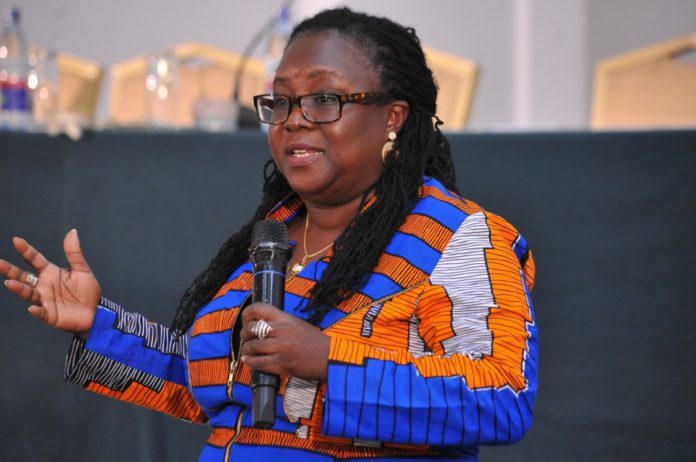 President Nana Akufo-Addo and Dr Alaa Murabit, the United Nations High Commissioner on Health Employment and Economic Growth
The Dean of the School of Information and Communications at the University of Ghana, Professor Audrey Gadzekpo has given a blow-by-blow account to demonstrate why President Nana Addo Dankwa Akufo-Addo got it wrong when he spoke about women activism in Canada recently.
According to her, the systematic structural barriers in Ghana limit women to take up political positions which will enable them be part of the decision making process as complained about by President Akufo-Addo at the 2019 Women Deliver Conference in Vancouver, Canada.
She noted that the president is the only one who has the appointive power and will help if he appoints more women because the 30% (which she disputed) of women in his Cabinet is not impressive enough.
"Moreover who has an appointive power in the country, the president, so he has to follow what the Presidents of Ethiopia, South Africa and Rwanda did by having at least 50% of women in their Cabinet who perhaps are facing the same problems we are facing in Ghana," she added.
President Akufo-Addo at the Conference said there had not been enough activism and dynamism on the part of women groups in Ghana to rise to positions of decision making in the country.
Responding to the issues raised by President Akufo-Addo, which have been widely criticised by some Ghanaians, Professor Gadzekpo said if the systems in Ghana were easy for women to penetrate, perhaps the President would see more dynamism and activism in women in the country.
"If we look at the video the woman spoke about something very important, that is the systematic structural barriers that do not enable women to be seen or represented in the political space, that's why we need to do something radical," she stated on Newsfile on Joy FM.
Source: Adomonline | Nana Aba Mensah