The New Patriotic Party (NPP) has advised political parties operating in Ghana to eschew character assassination and politics of insults their discourse.
The NPP gave the advice at the ongoing 9th Annual Delegate's Congress of the National Democratic Congress (NDC) at the Fantasy Dome of the International Trade Fair Centre in Accra.
READ ALSO: Exclusive Photos: NDC National Delegates Congress underway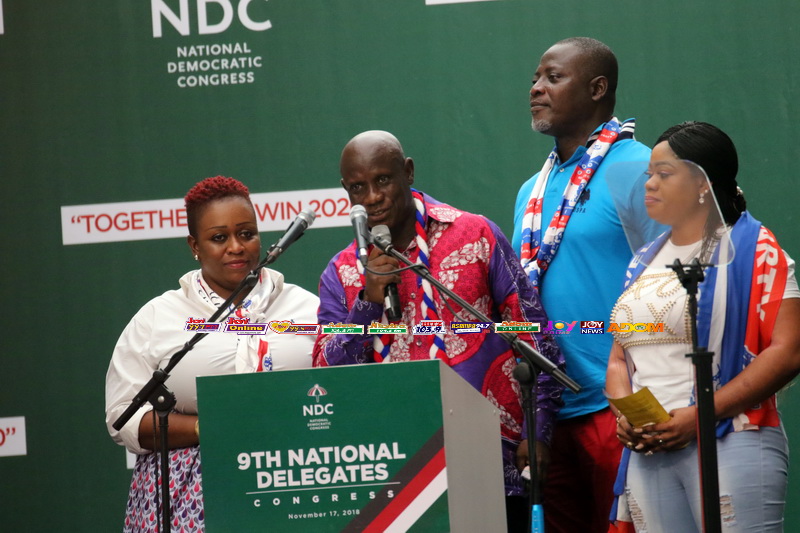 The NPP gave the advice in its solidarity message through the party's Deputy General Secretary, Nana Obiri Boahen, who noted that politicians had a duty to live a disciplined life and demonstrate a high sense of maturity.
"As leaders, we have to play the part well by demonstrating a high sense of maturity. It's important that healthy politics is practised in our country. It is obvious that the two leading political parties are NDC and NPP and so it's important that we send this warm advice to our opponent," he said.
READ ALSO: I was thrown out like piece of cargo – Adoboli breaks down in tears [Video]
Mr Obiri Boahen said partisan politics has, to a large extent, created mistrust among the populace and drawn back Ghana's development.
He noted that in spite of Ghana's abundant natural resources, the country remains under-developed due to partisan politics.
READ ALSO: Stay away from politics, Akufo-Addo tells cops