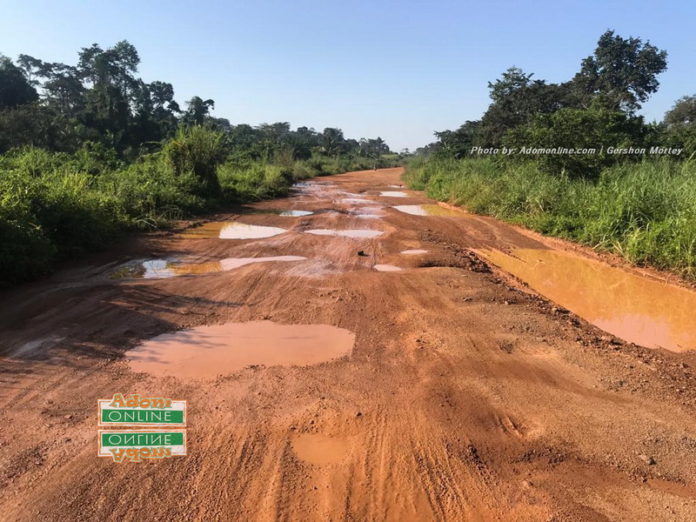 Chairman of the New Juaben North branch of the New Patriotic Party (NPP), Kwadwo Boateng Agyemang, has served notice that members of the party shall demonstrate against President Akufo-Addo if he failed to construct good and durable roads.
According to him, the country can not continue to witness infrastructural deficit whiles we spend a huge amount of money on roads that do not last.
'If Ghanaians are still crying for good roads after 3 years of the Nana Addo led NPP government, then it means something is not working right,' Kwadwo Boateng Agyemang told said on Kingdom FM.
He posited that no government could construct all roads in the country but the few that have been constructed must have a value-for-money status.
Mr Agyemang's comments follow the Finance Minister's presentation of Ghana's 2010 budget in during which he said there was going to be a focus on fixing roads across the country in 2020 and beyond.
"To get the road sector moving and contractors back to work, the government will pay 80% of all contractors," the Finance Minister said.
The government has also identified what it described as "critical roads" across each of the 16 regions in the country.
The Finance Minister also said Cocobod has also secured funds to continue with ongoing and new cocoa roads.
But Chairman Kwadwo Boateng Agyemang believes that durable roads are beneficial than just constructing roads for its sake.