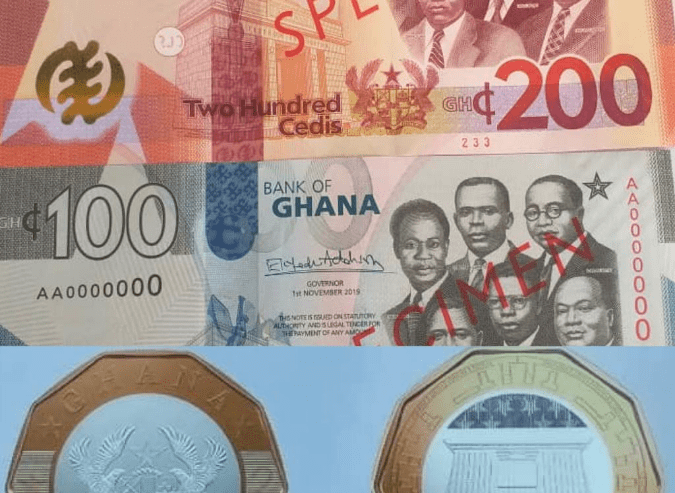 The Central Bank has added GH¢100 and GH¢200 notes and GH¢2 coins to the country's currency denomination.
The new notes go into circulation Friday after an unveiling at a press conference at the Banking Hall of the Bank of Ghana (BoG).
"A lot of thinking went into the decision to introduce the higher denomination banknotes. The structure of the banknote should align well with the needs of the people who use it for their daily transactions.
"We need banknotes and coins that are convenient for most people to use, high quality, secure and cost-effective. Accordingly, in March 2017, the Bank of Ghana begun a process of conducting a thorough review of the structure of the currency including on the note/coin boundary and acceptability and use of the individual currency series," Governor of the BoG, Dr Ernest Addison said.
In addition to enhancing the security features, the upgraded banknotes came with specific features to improve durability and enhance their machine readability.
Watch a video about all the security features of the new notes and coin: