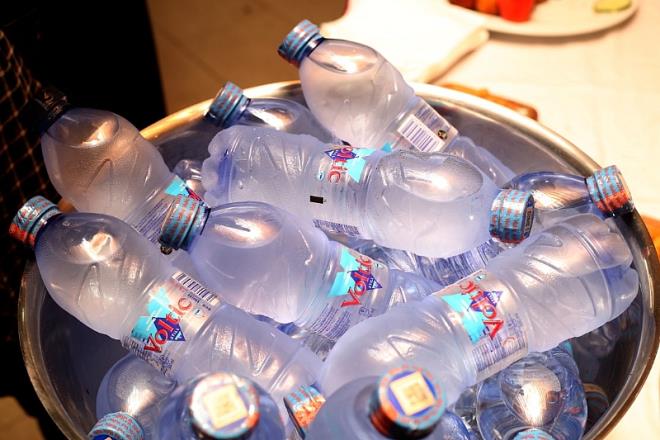 Leading mineral water producers, Voltic Ghana Limited has introduced a new eco-friendly bottle called the Voltic Twist in order to make significant contributions to environmental sustainability.
The new phase of the leading water product is meant among other things to champion the recycling agenda in the country.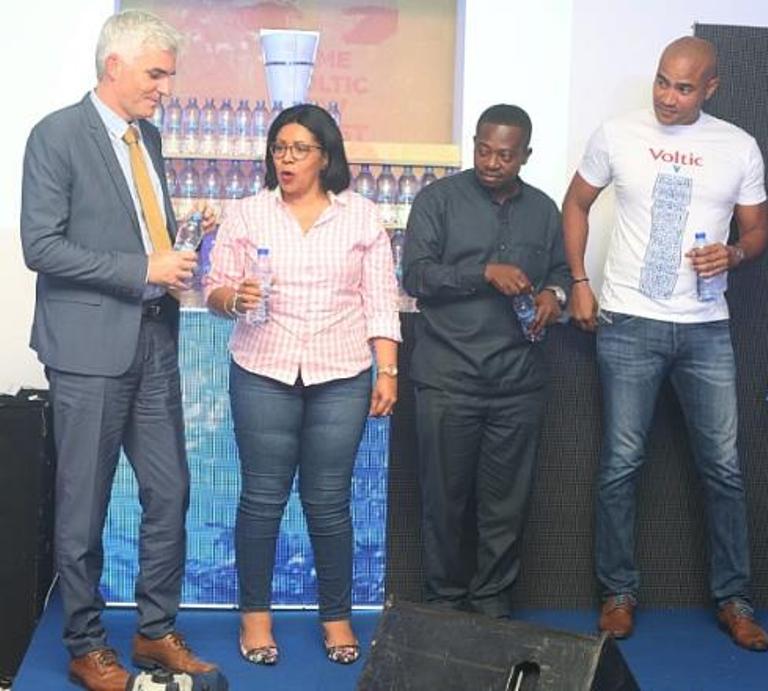 The new product is also in line with the government's National Plastic Action Partnership (NPAP) recently launched by President Nana Addo Dankwa Akufo-Addo to manage plastics in the country.
According to the management, the product is made with 7% less plastic seeks to make recycling easy for consumers, with a twistable feature to help with storage and recycling.
The Managing Director of Voltic, Francois Gazania said the inspiration behind the #PutATwist campaign which aims to collect and recycle 100% Voltic packaging by 2030, in line with the Coca-Cola Company's World Without Waste Commitment.
He added that the move is expected to in turn inspire Ghanaians to recycle more and further help achieve a healthy eco-system and the recycling was a regional agenda and that Voltic was committed to ensuring its fruition as it collaborated with all stakeholders.
Meanwhile, the Country Sales and Marketing Manager, Raymond Gbetivi, said the Company was not just interested in providing authentic bottled natural water and packaging, but committed to solving the challenges associated with post-consumer waste.
Speaking to Adom News, the Public Affairs Manager at Voltic, Joyce Ahiadorme said the recent launch of the Ghana National Plastic Partnership was a call on all stakeholders to be responsible, which they were taking the lead.
The Deputy Director of Built Environment at the Environmental Protection Agency (EPA), Mrs Cindy Baidoo commended Voltic for the initiative.
She commended Voltic for its commitment to the protection and preservation of the environment and urged the company to roll out more recycling initiatives and contribute towards corporate responsibility.
The event was lighted up by Voltic Brand Ambassador, Afro-Pop Dancehall Artiste Stonebwoy and his Bhim Music Band.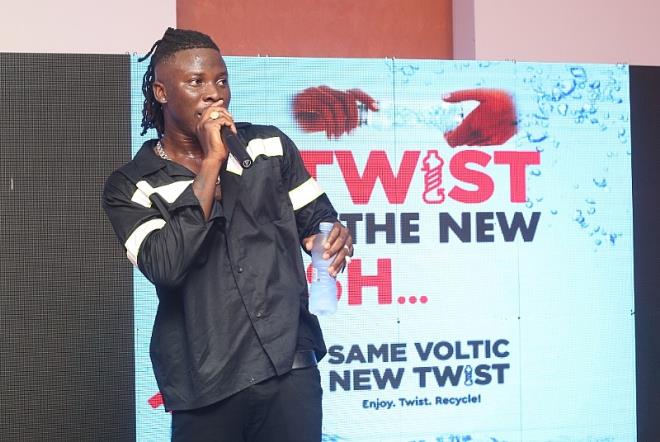 In an interview with Adom News, Stonebwoy, charged Ghanaians to change their attitudes towards issues concerning sanitation.
According to him, if Ghanaians change their mindsets the country can get rid of sanitation challenges confronting the nation.
Stonebwoy also called on other competing brands to emulate Voltic's example by introducing more eco-friendly products onto the market.