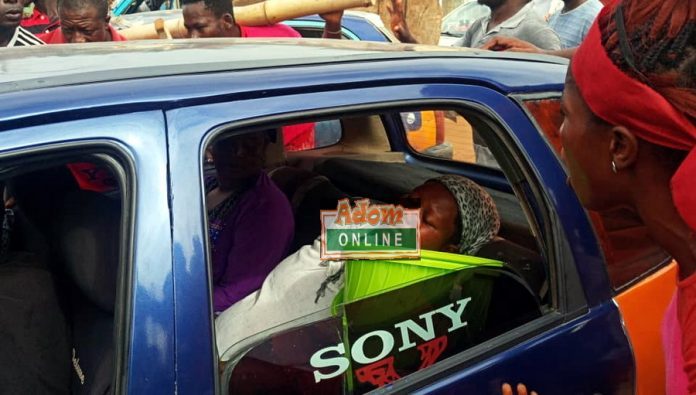 A demonstration by taxi drivers, who ply the Kasoa -Nyarnyarno road in the Gomoa East District of the Central region over bad roads, has led to an uncomfortable situation where a woman was forced to be delivered of a baby in a taxi because of blockade.
About 500 of the angry drivers blocked the road with their cars amidst burning of tyres to register their protest.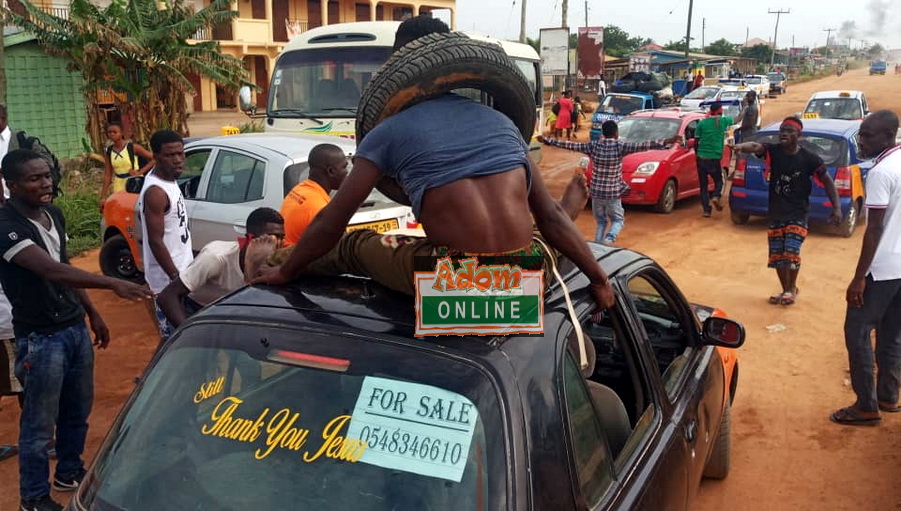 Reports indicate that the pregnant woman was on her way to the Gomoa Nyarnyarno Health Centre, but because the driver of the taxi in which she was could not access the road, she was delivered of a baby in the car.
ALSO: Road carnage:VIP installs speed trackers in buses (Audio)
In an interview with Adom News, some of the angry taxi drivers lamented that they had been lied to for far too long and believed the demonstration was a way to get their concerns addressed.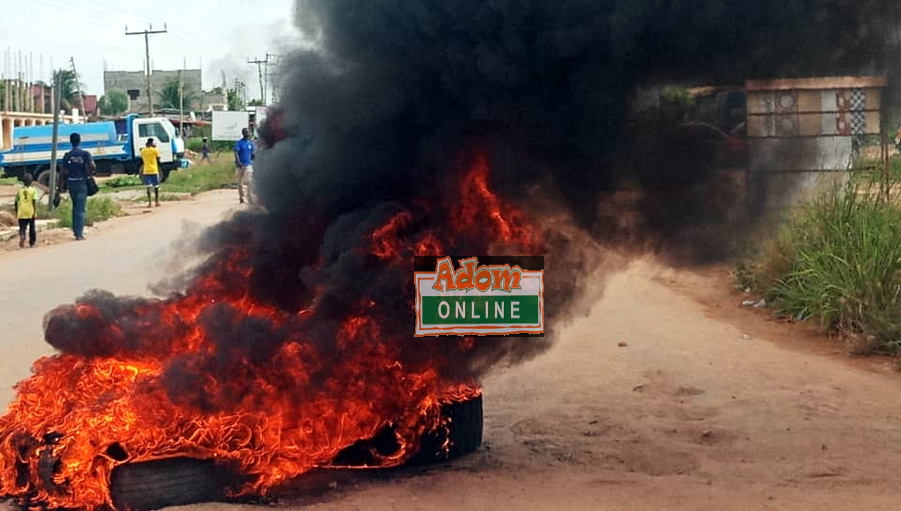 The Chairman of the Ghana Private Road Transport Union in Gomoa Nyarnyarno, Mr Frank Ayikoi called on the government to, as a matter of urgency, address their concerns.
ALSO: Heavy rains wreak havoc at Twifo Hemang
"We are giving two weeks ultimatum to the Member of Parliament for Gomoa East, Mr Kojo Asemanyi and Minister for Roads and Highways, Mr Kwesi Amoako Atta to fix the roads, else we will continue with the demonstration," he warned.
The Assembly Member for Upper Nyarnyarno, Mr Kwabena Otu pledged his support to the drivers and endorsed the action taken by them.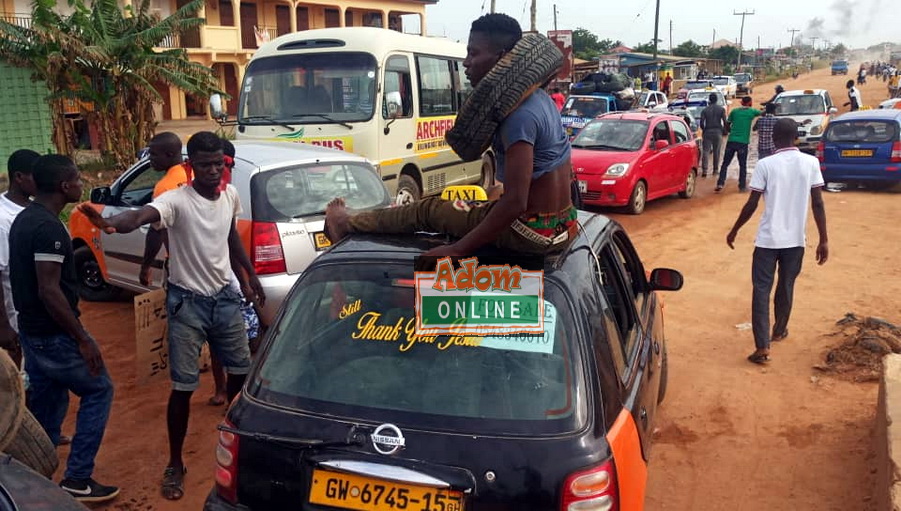 "I support the demonstrators because several complaints have been made to the Roads Minister but nothing has been done about the road," he stated.
Source: Adom News/Kofi Adjei