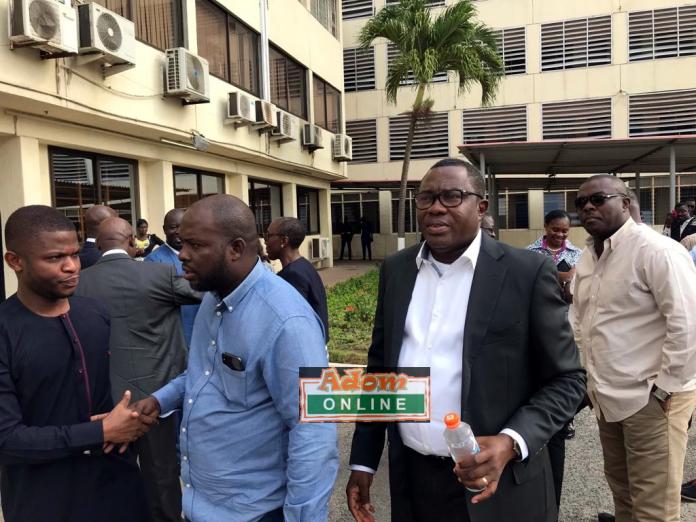 National Chairman of the National Democratic Congress (NDC), Samuel Ofosu Ampofo, has broken his silence on the explosive leaked tape attributed to him.
Mr Ampofo in commenting on the tape for the first time since it broke said he would note hatch evils plans against any persons just for political gains.
READ ALSO: NDC members to storm Police HQ to support Ofosu Ampofo
Mr Ofosu Ampofo made the comment while addressing the media at the Police headquarters in Accra after honouring an invitation of the Police CID over the audio tape.
READ ALSO: Man sentenced 15 years for slashing testes of 10-year-old

Mr Ofosu-Ampofo went to the Police headquarters in the company of senior lawyers of his party, some of whom, served in the erstwhile Mahama administration.
"The NDC will not kill, kidnap or insult to win power. We will win the election free, fair and clean," he assured.
READ ALSO: 7 die in car crash at Drobo