The minority in Parliament walked out of parliament Tuesday to boycott the swearing in of NPP Parliamentary-elect for the Ayawaso West Wuogon Constituency, Lydia Seyram Alhassan.
The boycott, according to the Minority is in protest of the circumstances under which Madam Alhassa's election was conducted, an election they have described as "questionable".
READ ALSO: Driver in court for killing his mate
"We shall not recognise the heartless NPP candidate, Lydia Alhassan as MP-elect since the entire process was a sham. We call on the Electoral Commission Chairperson to annul the result of the by-election since the election was conducted under questionable circumstances…" a statement from the minority read.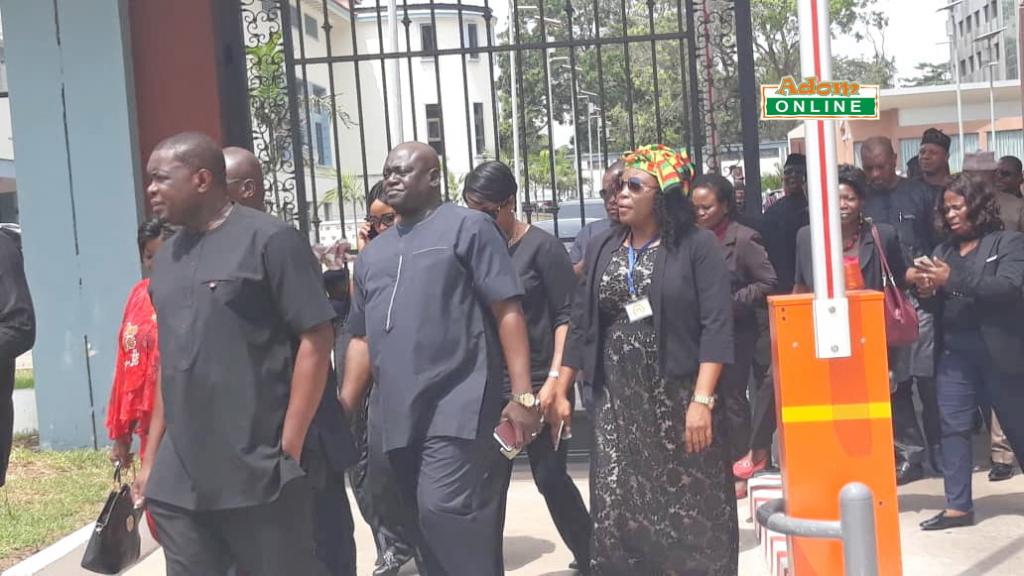 The Minority, therefore, walked out of the chamber to protest the ceremony and matched to the Inspector General of Police's office to demand answers about the violence.
READ ALSO: Nhyira FM disburses GHS114, 000 to 22 charity homes
In spite of their boycott, the First Deputy Speaker of Parliament, Joe Osei Owusu inducted the new MP into Office by leading her to swear the Oaths of Allegiance and a Member of Parliament.
The First Deputy Speaker of Parliament expressed his displeasure at the action of the minority.
Member of Parliament (MP) for Suhum Constituency, Frederick Opare Ansah, also described the boycott by the minority as unacceptable, adding that the Minority should go to court to challenge the elections if they have issues with it.