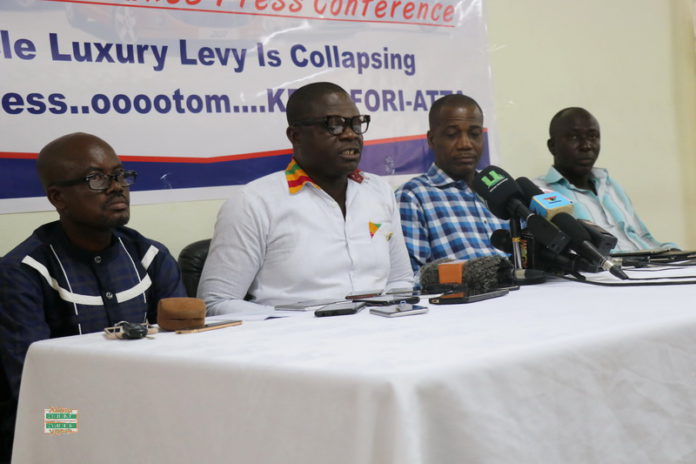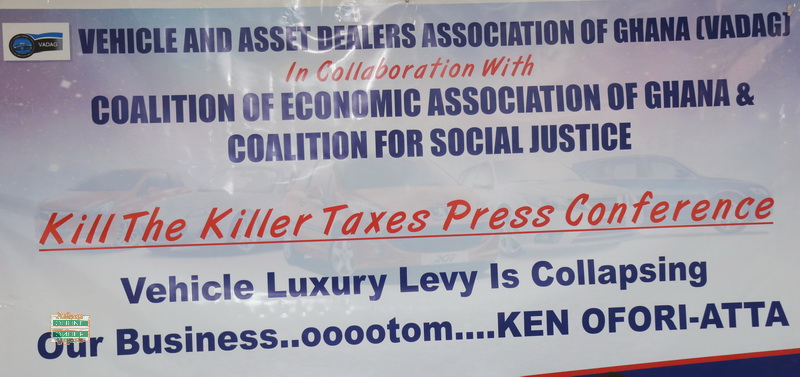 The Vehicle and Asset Dealers Association of Ghana (VADAG) and the Coalition of Economic Associations of Ghana are set to join the Coalition of Social Justice (CSJ) for the 'Kum yen Preko' demo slated for July 9, 2019 to compel the government to scrap the luxurious car levy among other policies affecting businesses.
ALSO READ: Actress Kyeiwaa breaks silence on death rumours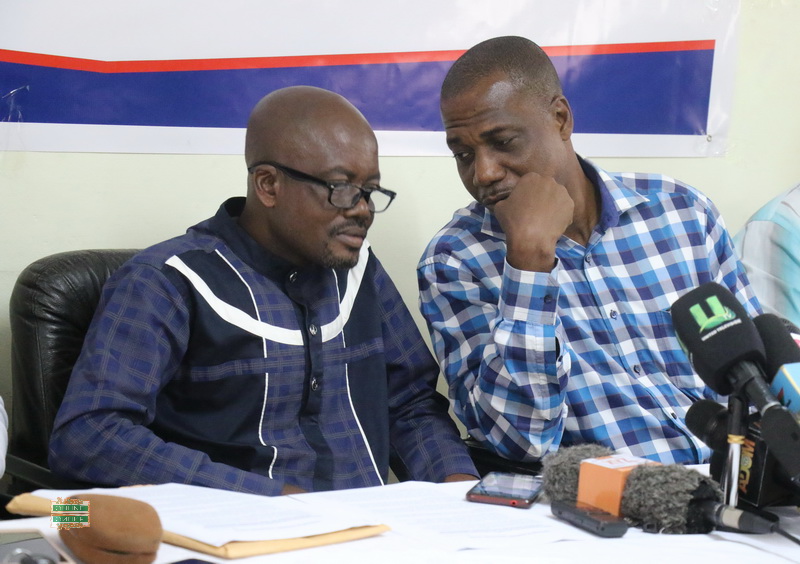 According to the group, the government seems to have turned a deaf ear to their numerous petitions to the Office of the President, Parliament and the Ministry of Finance about the levy which is collapsing their businesses.
Addressing the media at their 'kill the killer' press conference in Accra on Wednesday, the General Secretary of VADAG, Clifford Ansu explained that their decision to join the demonstration is based on the failure of the government to listen to their plea.
"Our decision to join CSJ is not politically motivated but is because CSJ's 'Kum yen Preko' demo captures our concerns to deal with economic hardships."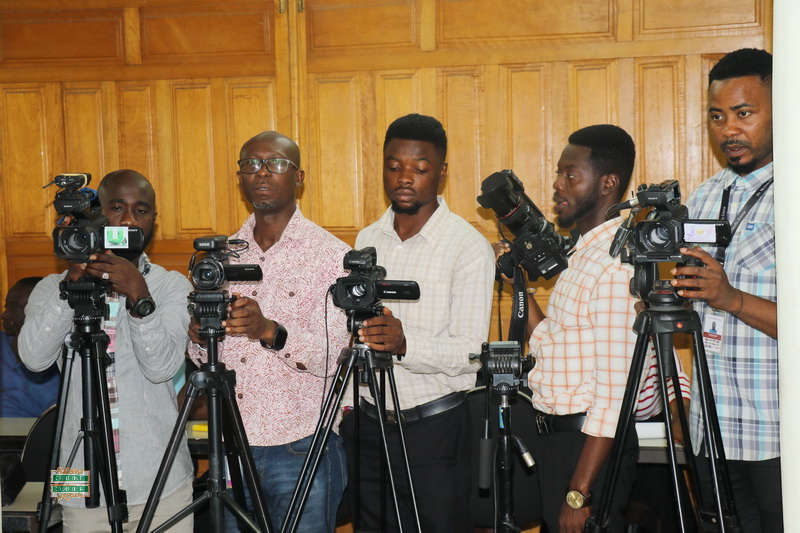 ALSO READ: Video: I cannot say Medikal is a fraud boy – Strongman
"We see government to be demonstrating a lukewarm attitude in dealing with our concerns to scrap the luxurious levy which is not even generating government's projected revenue. Some people are dealing with 'goro boys' to escape the levies which are incurring losses for the government so its better it goes off completely," he stated.
Meanwhile, the Concerned Drivers Association, True Drivers Association and the Abossey Okai Spare Parts Dealers Association have also said they will join the march.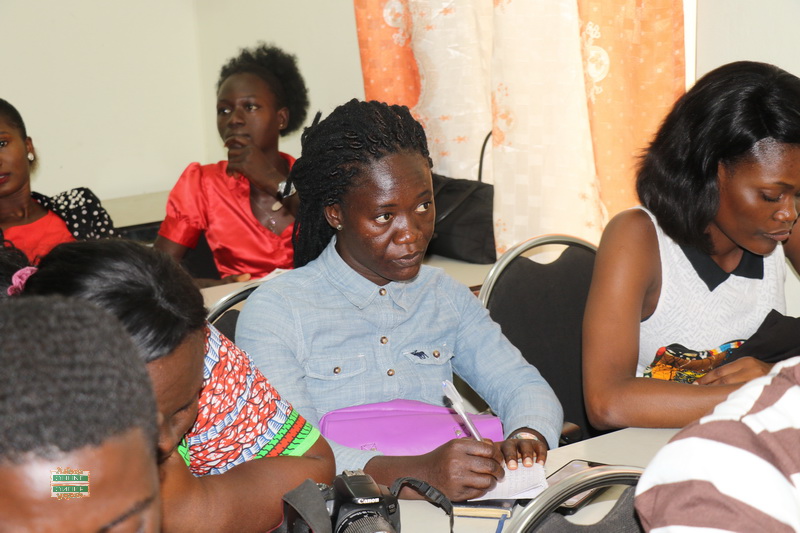 ALSO READ: Shocking: NPP man confesses to sleeping with 1,129 women (Videos + Photos)
The implementation of the luxurious car levy took effect from Wednesday, August 1, 2018 with vehicles with engine capacity of 2950cc – 3549cc required to pay GH¢1,000.00, the levy for those with a capacity of 3550cc – 4049cc is GH¢1,500.00, while engines above 4049cc will pay GH¢ 2,000.00.