Deputy Director of the National Service Scheme (NSS), Henry Nana Boakye, has said that President Akufo Addo has no qualms with people who criticise him on the controversial US-Ghana military pact.
Nana Boakye's' comment comes after members of the opposition National Democratic Congress (NDC) descended heavily on the President over his response to the controversial US-Ghana military pact on Thursday night.
RELATED ARTICLE: Akufo-Addo wasted precious airtime – Kofi Adams
The NDC accused the President of attacking members of the opposition. To them, the President failed to address the subject matter.
The NDC said well-meaning Ghanaians will no way be disconcerted by the outburst of Mr. Akufo-Addo claiming that they will still be rallying the cause to fight what they describe as 'the worst deal ever.'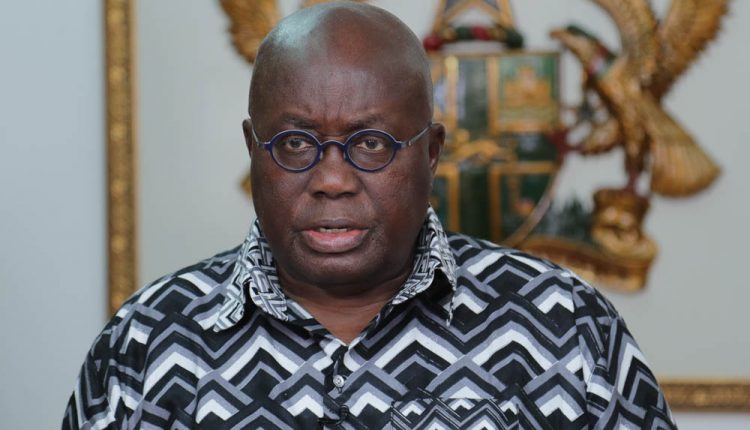 President Akufo-Addo in the address expressed his outrage at the defamatory comments from his political opponents, to the effect that Ghana's sovereignty had been sold by his government and himself.
The President therefore asked Ghanaians to reject the hypocrisy of the naysayers about the deal.
"It is difficult to understand that such people, knowing what they do know, would set about so blatantly to confuse people, and go as far as calling for the overthrow of our democracy? A democracy that has become the beacon of good governance in Africa?" he quized.
LISTEN: HOT AUDIO: US-Ghana military agreement: Angry Nana Addo scared Ghanaians with address – Asiedu Nketia
He was confident that this kind of cynical manipulation by "reckless self-seekers", in the fullness of time, will be acknowledged and condemned by Ghanaians, stressing that "as the facts become clear and widely available, and as the people come to terms with the evidence, they will reject the falsehood and deliberate attempts to destabilize our peaceful country. Truth is sacrosanct."
But Nana Boakye believes the President did very well in his address.
He said the President only condemned the reckless commentary by the NDC following the deal.
WATCH: VIDEO: Akufo-Addo slams "unspeakable hypocrisy of naysayers", coup inciters 
He, however, indicated that the president was entirely forthright with the details of the current agreement with the US.
"Nana Addo is a president and does not have the time to insult people who criticize him. He has no problem with anyone. I think the president made those comments because of the NDC and their baseless comments on the issue. He has only exposed the reckless nature of the NDC" he noted.