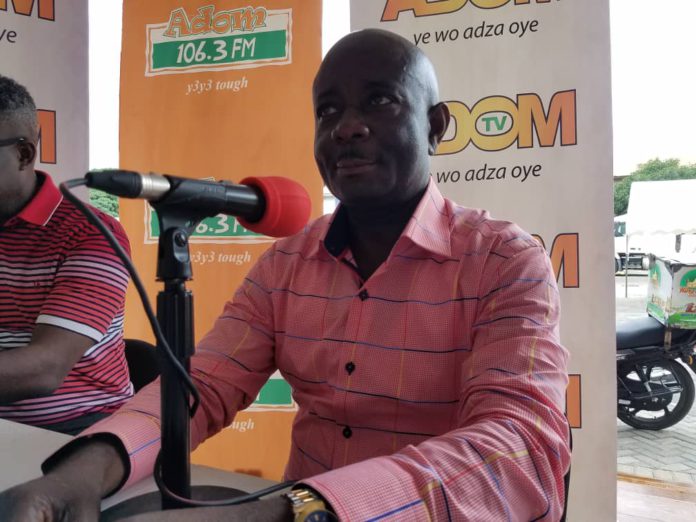 The flagbearer of the United Progressive Party (UPP), Akwasi Addae Odike, has been dismissed from the party he founded.
This was revealed by the Acting General Secretary of the UPP, Abubakar Kuoru at a press conference held in Kumasi on Friday, 20 September 2019.
Mr Kuoru told journalists that Mr Odike could not account for some cars belonging to the party given to him and has also drained the party's coffers of all funds.
"On 12 March 2019, we had a press conference and we invited him and he refused to come and secondly he has wantonly dissipating our funds.
"We gave him party cars from our party financiers, we don't know where the cars are and he's refusing to produce the cars, and he has also been given money to help us run our political activities and our policies [but] as of now, there is not GHS1 in our coffers. He has drained all the coffers. I mean, which political party in Ghana is owned by one man. If that's the case, then JJ will come for his NDC."
The Acting General Secretary also noted that the party does not belong to an individual, adding that no one was bigger than the UPP's constitution.
"Anybody, any Ghanaian can come and take a membership form and become a member and run for the presidential slot of the United Progressive Party. Anybody can pick a form and can contest the national chairmanship position and even the presidential. In that same vein, we can sack you if you misbehave".
"It is not by us,, it is by our constitution, it is binding, it is law, law is binding, there's nothing you can do about it, this is not an autocracy.
Source: Classfm