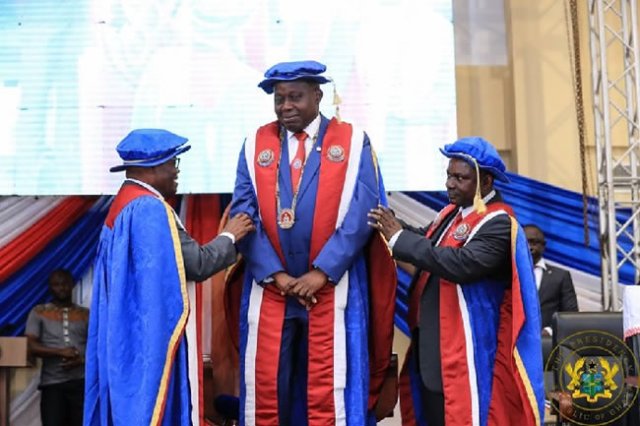 The University Teachers Association of Ghana (UTAG) has called on the Vice Chancellor of the University of Education, Winneba, Rev. Prof. Anthony Afful-Broni to resign.
This follows the recent controversies that have upset the peace of the university, following the dismissal of some lecturers.
READ: Ghanaian prophet who predicted Ethiopian Airline crash finally reveals the cause
National President of UTAG, Dr. Eric Opoku Mensah explained Rev Prof Afful Broni should resign on the grounds that he has performed poorly as a vice chancellor and is unable to keep the university together for unity and progress.
He further requested that all sacked lecturers be reinstated unconditionally.
Speaking on Adom FM's morning show, Dwaso Nsem Thursday, Dr. Eric Opoku Mensah said the Vice Chancellor has created division in the school.
He disclosed that, all those he deemed as threats have been sacked or demoted.
"As at now about 30 people have either been sacked, demoted, suspended or transferred arbitrarily. Now, mind you that before this happened, the former president, Mr. Bekoe (former UTAG President, Dr. Samuel Ofori Bekoe) was sacked due to this confusion staged by the same administration," Dr. Opoku Mensah opined.
The UTAG President said the only way to bring peace to UEW is for the Vice Chancellor to resign.
He charged the Governing Council of the university to act as a responsible council, since they seem not to be doing what is right in upholding the constitution.
Dr. Opoku Mensah added that the lecturers of UEW campus must rise up, without fear, for their democratic rights.
He further called on the students to continue with their demonstrations peacefully until their voices are heard.