A video has surfaced on social media showing an elderly man being repelled by a blow from one of the security details of President Akufo-Addo.
The man who was running towards the convoy of the President to seemingly shake his hand was met with a feisty blow by the security guard.
The man landed flatly on the ground before being helped by observers including a police officer.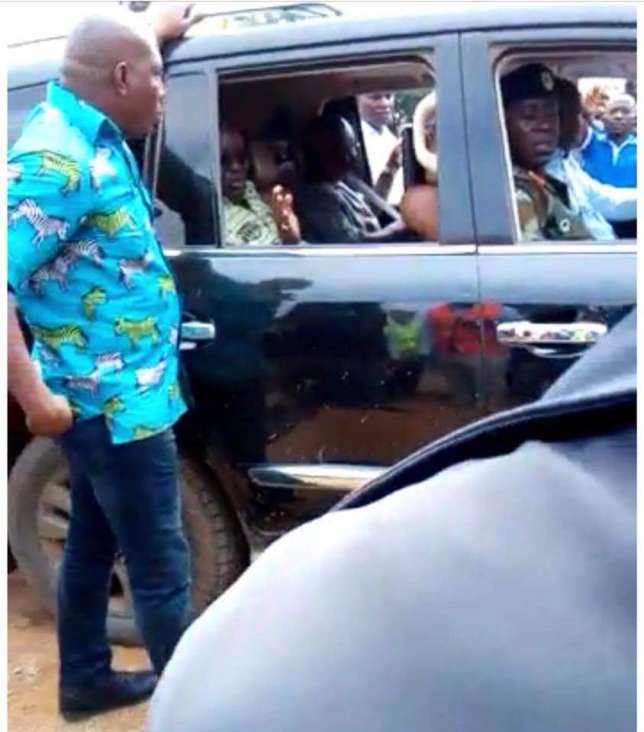 It is unclear where this incident happened but the video suggests it took place on one of the nationwide tours by the President.
The President has been on a nationwide tour since June, visiting the Volta, Brong Ahafo and the Western Regions.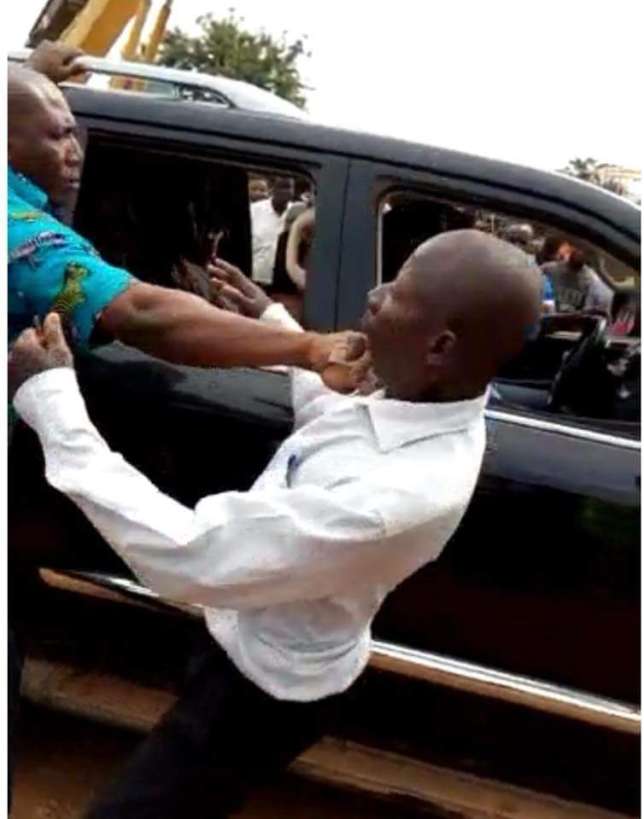 The president also recently toured the three Northern regions to commission various developmental projects.
The tours, the presidency explains, are intended to give the president first-hand information on developments across the country and assess the needs of the various regions.