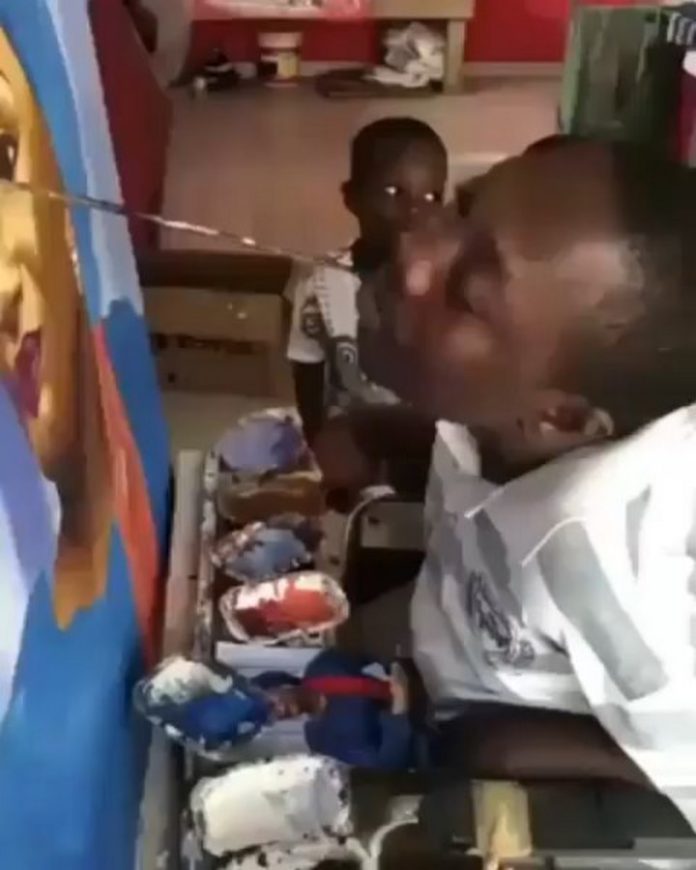 A heartwarming video has stirred social media as a young disabled man was captured painting a portrait of Mrs Samira Bawumia, the Second Lady of Ghana with his mouth. The video was taken at a place that looked like a countryside in Ghana.
A young boy stood by looking stunned by what was happening in front of him. It would be recalled that there was a picture of the man making the portrait but the video was not seen.
A picture, which the man looked on to make the portrait, was seen lying right in front of him along with the different shades of paint he was using to create the masterpiece.
Video below:
The painting looked just exactly like the picture that lay before the artist. Mrs Bawumia was drawn in an adored figure in Ghana because of her eloquence, public composure and tantalising beauty.
She and her husband His Excellency the Vice President, Dr Mahamudu Bawumia are very much admired in Ghana. The owner of the account where the video was posted was also stunned as the comments have shown: "Wow what a motivation. God bless everybody hustling."