Adom News can confirm that there is rising anxiety among workers and even some management staff of Tigo and Airtel due to five months of waiting for government to give approval to the merger deal between the two telcos.
The partnership deal between the two telcos was announced in March 2017 before it went for government approval. This is August and it is still not clear whether government has endorsed the deal for the actual merging process to begin.
There are grave concerns among top executives of the two telcos as to why government has kept so long in approving a partnership deal between two existing telcos, which are not new on the market.
As one executive put it, "it beats my mind why government will delay this long in approving a mere partnership between two telcos who will not become the dominant player even after merging – there is a dominant player who continues to deplete value – that should be of more concern to government, not this partnership".
Meanwhile, some persons close to the deal say government has approved it but are "still tying a few bolts and nuts before the official announcement for processes to begin".
Double spectrum, double license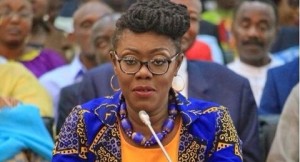 But it would appear that what is left to be done is more than just a few bolts and nuts to be tightened as there is still a huge back and forth over the issue of double spectrum, double microwave and double license being held by the two merging telcos.
Airtel and Tigo have separate licenses, which means they operate on separate spectra/frequencies which are not easy to merge without creating grave problems for consumers. More so, since they have separate licenses, the question has arisen as to whether, as a single entity, they will keep paying double licensing and spectrum fees.
Highly placed persons close to the deal have hinted that government's position is to apply international best practices by taking back one spectrum/license so that the merged entity can operate on only one, but it is still not clear which one they two will chose, whether that of Tigo or Airtel.
According to the source, if government does not take one of the spectra/license from them, it would then be forced to calculate the accrued discount and refund some money to the other telcos from what they paid for their spectra.
"Moreover, the double spectrum for a telco commanding just about a quarter of the market is unthinkable – it does not happen anywhere because it threatens revenue diluting effect for both government and industry," an expert said.
Furthermore, Joy FM also reported recently that government is also concerned about how its 25% shares in Airtel, which was held by the Ghana National Petroleum Corporation (GNPC), has depleted to less that 1% allegedly due to some heavy recapitalization by Airtrel that was converted into equity.
Workers worried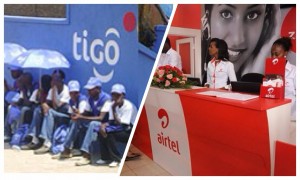 Meanwhile, workers of the two companies say they are sitting on the edge as no one is telling them anything about the deal; when the actual processes will begin and what their fate will be.
A number of rumors, however, seem to be gaining grounds among workers of both telcos about their fate and that is causing even more anxiety among them.
Job insecurity
One thing workers can confirm is that they have been made aware their jobs are not necessarily secured.
Some workers of Airtel told Adom News that just about two weeks ago they were told at a staff durbar that they should start preparing to reapply for their jobs if they want to stay. But they were never told when the opportunity will be opened for them to reapply.
Meanwhile, earlier, some managers of Tigo had also revealed to Adom News that there are no plans to sack any worker unfairly, but no one's job is secured because even the managers may have to reapply for their jobs.
Retrenchment package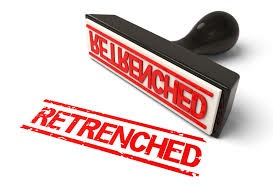 Some workers and managers say they would love to take their retrenchment packages and run, but they are still not sure about the formula for calculating the packages, and the rumors about that is making them even more confused.
According to some Tigo workers, they have heard the formula would be basic salary multiplied by the number of years one has worked as a permanent staff, multiplied by three.
So if one's basic salary is GHC1,200 and the person has worked with Tigo for three years as a permanent staff, the package would be 1,200 x 3 x 3 = GHC10,800.
Meanwhile, some Airtel workers also claim the formula would be gross salary multiplied by the number of years as permanent staff, multiplied by three.
It is not clear what package contract workers will get, as the information making the rounds is all about permanent workers. In effect, contract workers are even more worried about their fate.
Some workers say their salaries are nothing to write home about and most of them were made permanent workers only three years ago, after working for their company for so many years as contract workers.
"It will be totally unfair if they use only the number of years of our permanent status because prior to that we had broken our backs for this company for many years for peanuts," a staff of Tigo said.
A worker of Airtel said "I know most of my colleagues want to take the retrenchment package and leave but if this is the formula they will use to calculate the package then many hearts will be broken".
Airtel workers in particular seemed more worried about their fate because the named CEO of the merged company is the General Manager of Tigo Ghana, Roshi Motman, while it is still not clear what role the Managing Director of Airtel Ghana, Lucy Quist would be playing.
Labour Law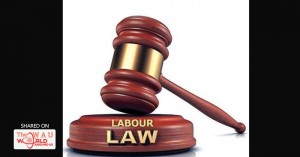 Labour Expert Kofi Davor told Adom News by law, retrenchment packages are meant to be negotiated and not imposed; so it should have either been pre-negotiated and included in the collective bargaining agreement (CBA) or has to be negotiated as part of the merger process.
But as it is, both companies have banned workplace unionization so they do not have collective bargaining agreements. The only option left is for them to negotiate the packages as part of the merger process.
It however still remains unclear how that negotiation would go; whether on individual basis or affected workers would have to now come together and negotiation as a unit.
In the midst of all this anxiety and uncertainty, some have quickly jumped ship. Notable among them is former Head of Mobile at Tigo, Tara Squire, who has crossed over to Ecobank as Regional Head of Consumer Banking for West Africa.
Meanwhile, executives of the two telcos said they are unable to confirm or deny any of the rumors about how the retrenchment package will be computed until they know the deal has been approved and a license issued for them to begin the actual merging process.